There are many reasons to look for funny gifts, from white elephant exchanges to pick-me-up gifts and silly sibling gifts. But what actually makes a gift funny? Maybe it's a ridiculous gift like an Archie McPhee yodeling pickle, or a childhood photo printed on socks. We're here to propose some silly meme gifts from the best that internet culture has to offer. (And, should you print out the matching meme and turn it into a greeting card, you'll be the gift-giving GOAT.) Keep reading for some of the most abnormal gifts that will have everyone on the floor laughing!
1. Homer Simpson Backs into the Bushes Meme Sweater
Homer Simpson Backs Into the Bushes Sweater
In the Simpsons episode "Homer Loves Flanders" from 1994, we see Homer Simpson slowly backing into a bush. The meme rose to prominence around 2012 and was even featured in a Queens, New York museum. When we say that this Homer backing into a bush sweater is pure art, we mean it!
2. Handsome Squidward Meme Figure
Anyone who has seen SpongeBob SquarePants knows that it has spawned countless memes. Handsome Squidward appeared in an episode named "The Two Faces of Squidward" from 2007. Thanks to the Masterpiece Memes collection, you can own this gorgeous piece of cartoon history. (Or, of course, give it as a ridiculous gift!)
3. Dwight Schrute False Meme Mug
This coffee mug is better than any mug has ever been or will ever be. Dwight Schrute is one of the most quotable characters from The Office, so much so that he broke into the meme scene. He has actually said "false" on the show a handful of times, which led to the inception of the Schrute facts meme. Side effects of owning this mug may result in unnecessarily correcting idiomatic statements.
4. I Want Pictures of Spider-Man Meme Figure
The 1967 Spider-Man TV series has a wealth of pop-culture goodies. It gave us the Spider-Man theme song where he does whatever a spider can! The animations are also crude yet iconic. Like Spongebob, it also created a wealth of memes. We love grounded Spider-Man and TMNT Spidey, but J. Jonah Jameson doesn't come out of the series unscathed. He got so riled up trying to get pics of Spider-Man that he influenced his own meme.
5. SpongeGar Meme Figure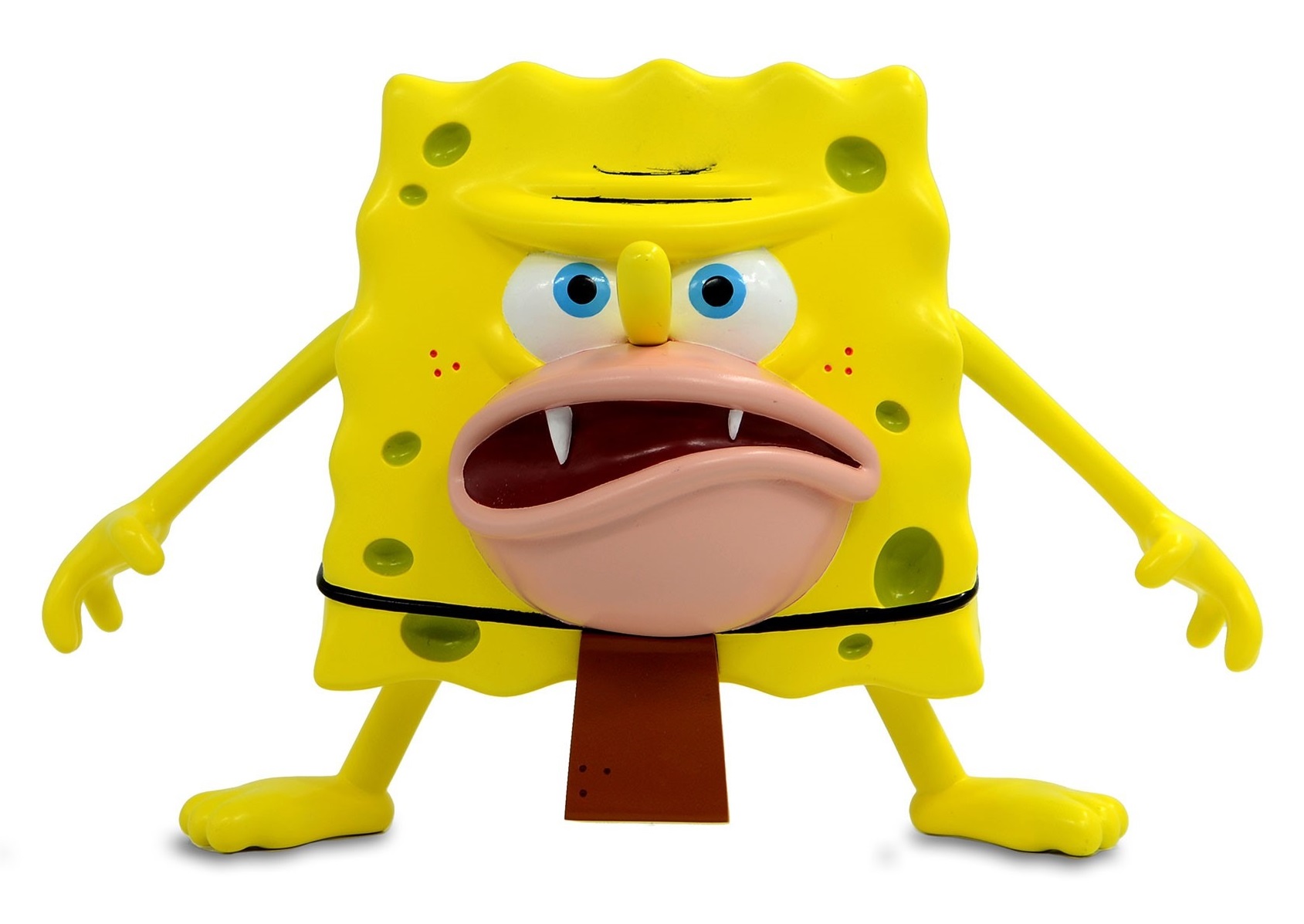 We could honestly write an entire article about the best SpongeBob SquarePants memes, but we also like mixing it up. Hailing back to the last episode of 90s SpongeBob from December 31st, 1999, "SB-129" gave us prehistoric bikini bottom. SpongeBob becomes SpongeGar, Patrick becomes Patar, and Squidward is named Squog. Make sure to capture this SpongeBob meme statue before it goes extinct!
6. Disney Memes—Meme the Game
The wonderful world of Disney has given us so many memes over the years that it's hard to pick just one! If your friend group loves to swap Disney memes, perhaps a Disney Meme the Game gift is in order. The best part about this game is that you can create your own memes and vote for the best!
7. Evil Kermit Meme Puppet
In the 2014 movie, Muppets Most Wanted, Kermit is confronted by an evil Kermit look-alike, Constantine. Of course, the internet did what it does best and latched onto the evil Kermit meme in 2016. Just so you know, this is what you look like if you're considering buying this Constantine puppet right now.
8. Uno The Office Memes
We already talked about one The Office meme, but we won't complain about a few more! Uno nailed it with their card image choices, from Kevin and his pot of famous chili to Michael Scott peeking through the blinds. If you have a friend who's really into The Office and it seems like they have everything, they might appreciate this silly Uno card game!
9. Buddy the Elf Meme Sleep Pants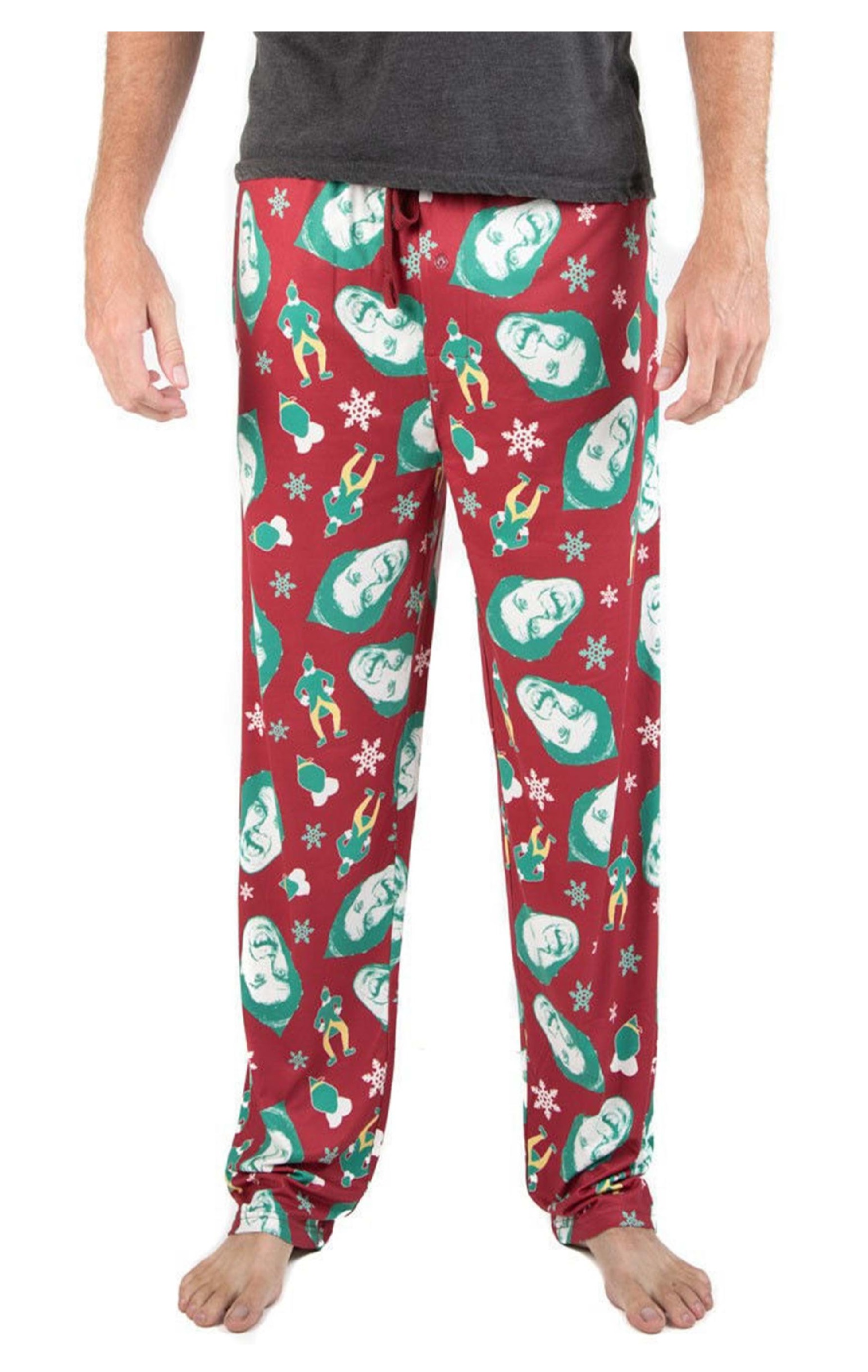 Is it even Christmas if someone doesn't send you a Buddy the Elf meme? Enjoy the screaming face of Will Ferrel as Buddy the Elf on these pajama pants from the 2003 movie Elf. These pants also scream "white elephant gift", so you're well on your way to a ridiculous Christmas gift. Or, if you're looking for brownie points, give these lounge pants as a gift when it's NOT Christmas, and watch the magic happen.
10. Doge Meme Shiba Inu Kigurumi
If you love memes enough that you're looking for meme-related gifts, you're probably familiar with the famous doge meme. It soared in popularity around 2012-2013, featuring a Shiba Inu dog looking cheekily at the camera with a peculiar side-eye stare. Shibas have been beloved by internet culture ever since, so break out this Shiba Inu kigurumi and make a few memes for yourself!
11. Captain Picard Facepalm Meme Action Figure
Star Trek's Captain Jean-Luc Picard is the subject of several viral memes, but the facepalm is one of his most iconic. Star Trek memes have been some of the oldest on the internet, and we're not too surprised, given the abundance of material to work with. Should you give this Captain Picard action figure as a meme gift, we hope your giftee enjoys it!
12. X, X Everywhere Meme Buzz Lightyear Shoes
The x, x everywhere meme generally shows Buzz and Woody standing, with Buzz Lightyear trying to convince a reluctant Woody about the big picture. It could be anything from memes, memes everywhere, to ads, ads everywhere. If this is a friend or family member's favorite meme, or you just want to use it for a Christmas card, these Buzz Lightyear shoes will have you making weird meme suggestions in no time.
13. It's a Trap! Meme Admiral Akbar Geeki Tiki
It's a trap! Well, this gift certainly will be if it's given when they least expect it. Star Wars has generated a smattering of well-known memes like many other large franchises. An early player in the meme scene, "It's a Trap!" memes have been shared around the internet since 2002. They could be warning about everything from rick rolls to rubbing a cat's belly. We love how this has become one of the most memorable parts of Return of the Jedi.
14. Princess Ariel Meme Statue
Beast Kingdom Princess Ariel Statue
While this scene from The Little Mermaid was pictured as one of her big moments in the movie, the internet being what it is, had other ideas. (One of our favorites is "what happens when you turn your back at the wrong moment at Sea World"!) Of course, you can always custom-meme this princess Ariel gift yourself with some tape and paper to make it extra silly.
15. Sus Meme Among Us Red Plush
With the rise of the video game Among Us came an increased use of "sus", short for "suspicious". There have been many Among Us memes about this or that being sus. This Among Us plush is a great gift for a gamer, or you could tease that your present is a little sus. We're sure you're plenty silly and creative to come up with something on your own!
We hope you enjoyed these ridiculous meme gift ideas! What are some of your favorite memes? What do you think would make a great meme gift? Please share your thoughts with us in the comments below. You're welcome to browse other SpongeBob SquarePants gifts or The Office gifts for more excellent meme gift material.