Fantastic Beasts: The Crimes of Grindelwald and the two Pokémon Let's Go games all premiere in the U.S. this Friday, November 16th, so we decided to celebrate all of them at the same time! (You probably know where we're going with this already.) The creatures that Newt Scamander has encountered in Fantastic Beasts have been such a pleasure to experience on screen, and the draw of Pokémon is the ability to capture and tame a wide variety of creatures, so it is with this common thread that we present a Fantastic Beasts and Pokémon mashup!
If Newt Scamander was a Pokémon trainer and he was still collecting and encountering the Fantastic Beasts in the wild, he would certainly be using his handy Pokédex to help identify new species and learn about their special traits. Maybe he'd be studying to become the next Pokémon professor! (Professor Scamander does have a nice ring to it, even if it isn't a tree-related name.) How many of these beast species can you identify?
Click Images for Larger View
Bowtruckle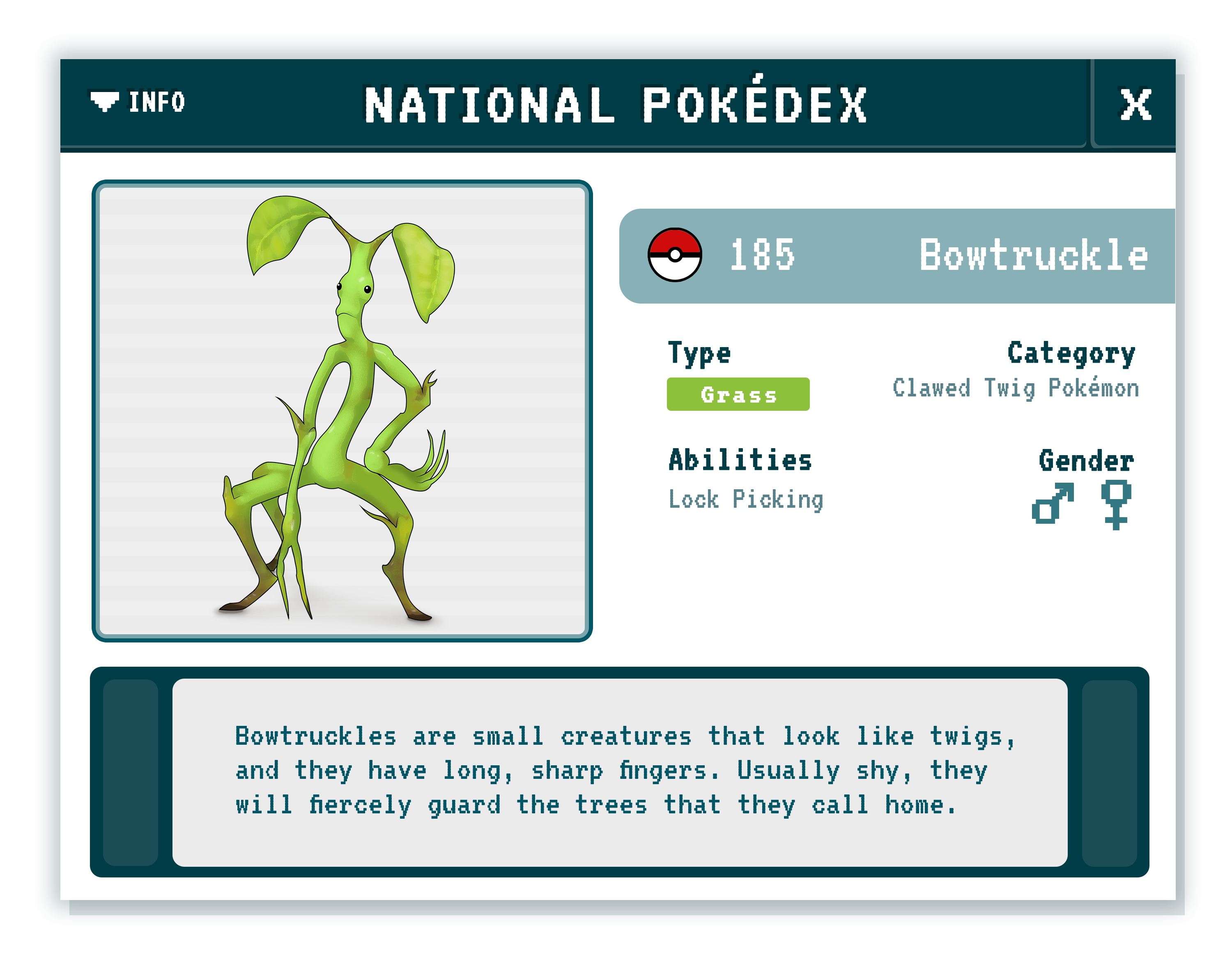 Look out for these little guys if you're trying to collect wand wood.
Demiguise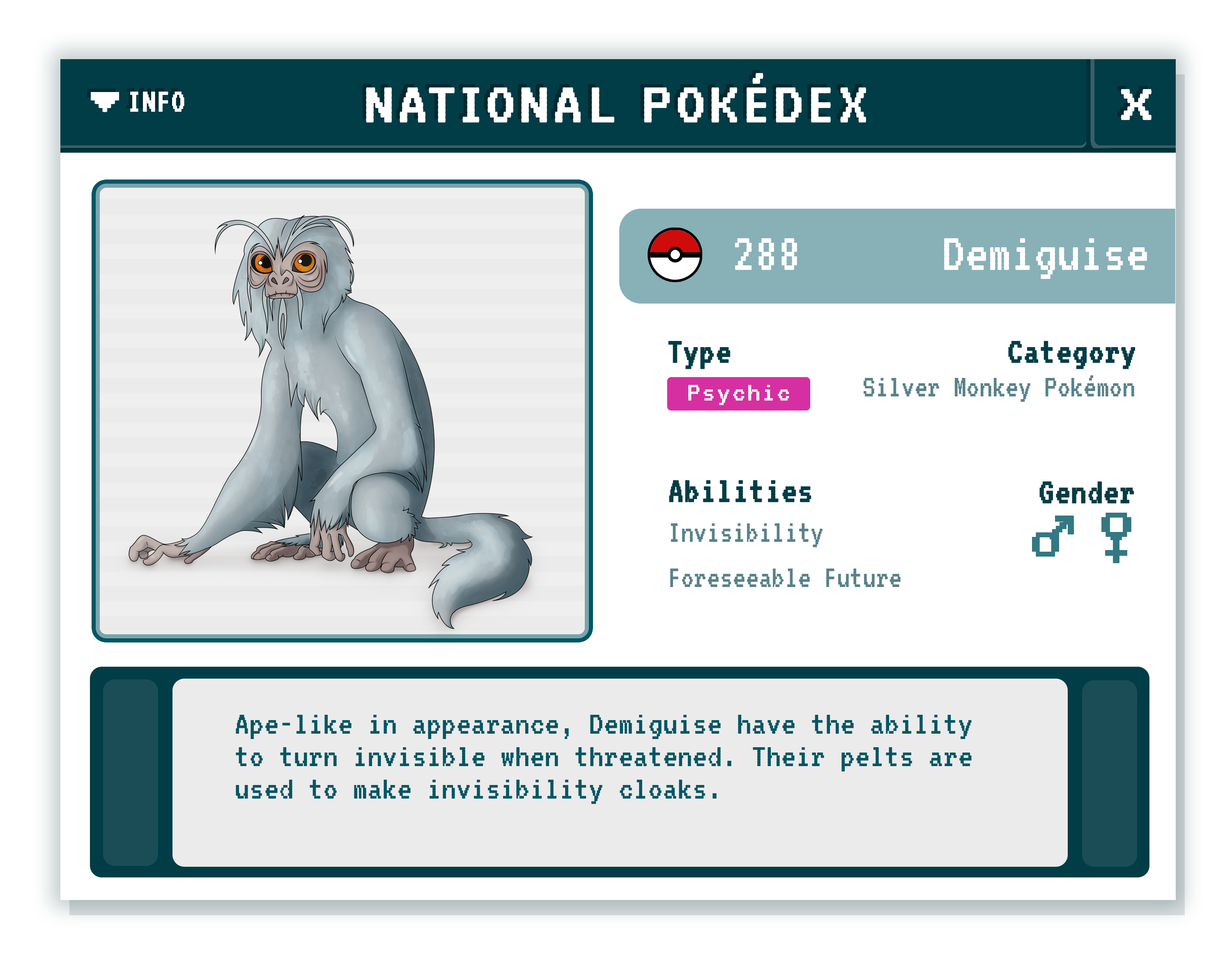 It's hard to imagine that something so cute is used to make invisibility cloaks.
Fwooper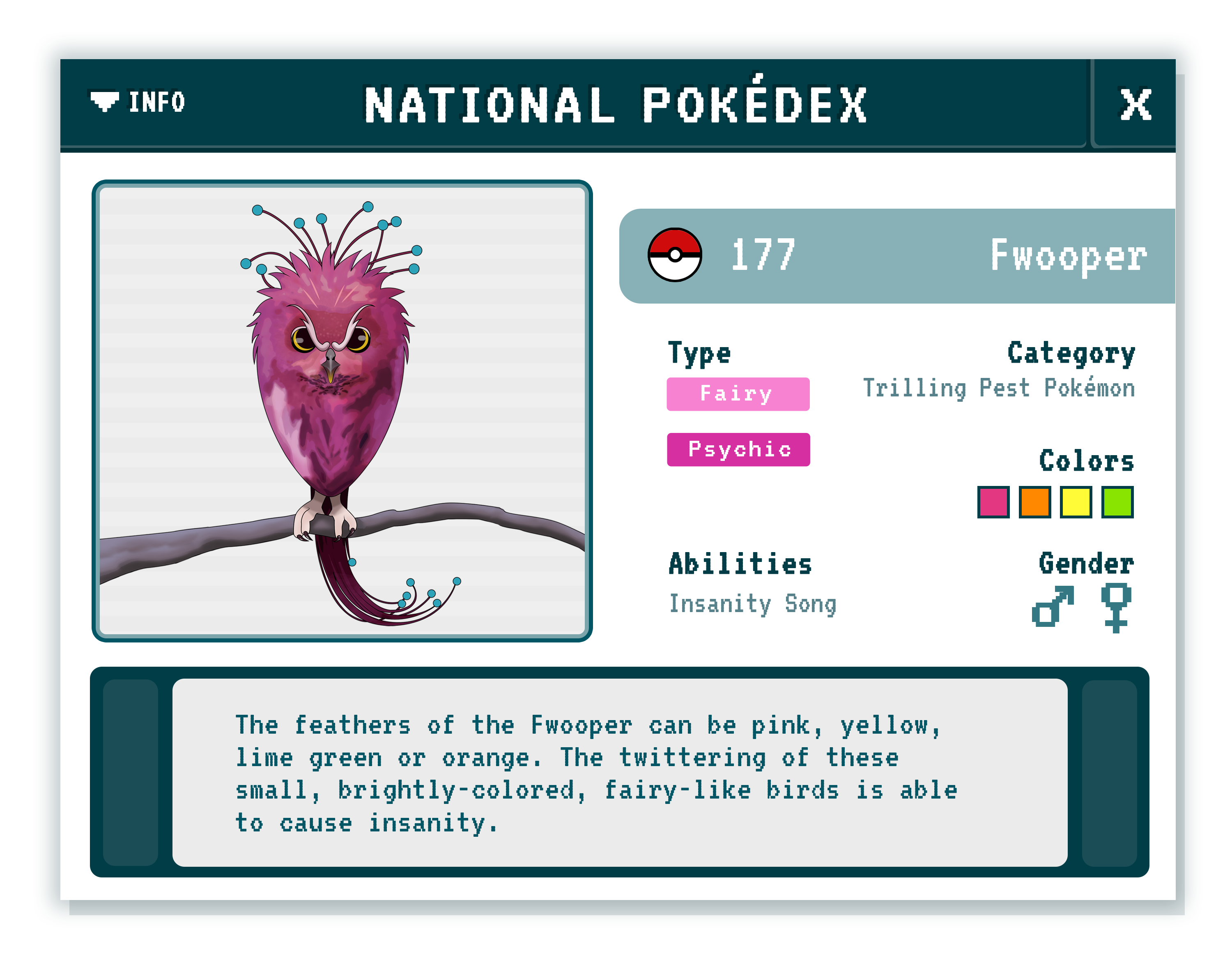 These little birds would be much cuter if they couldn't cause insanity.
Graphorn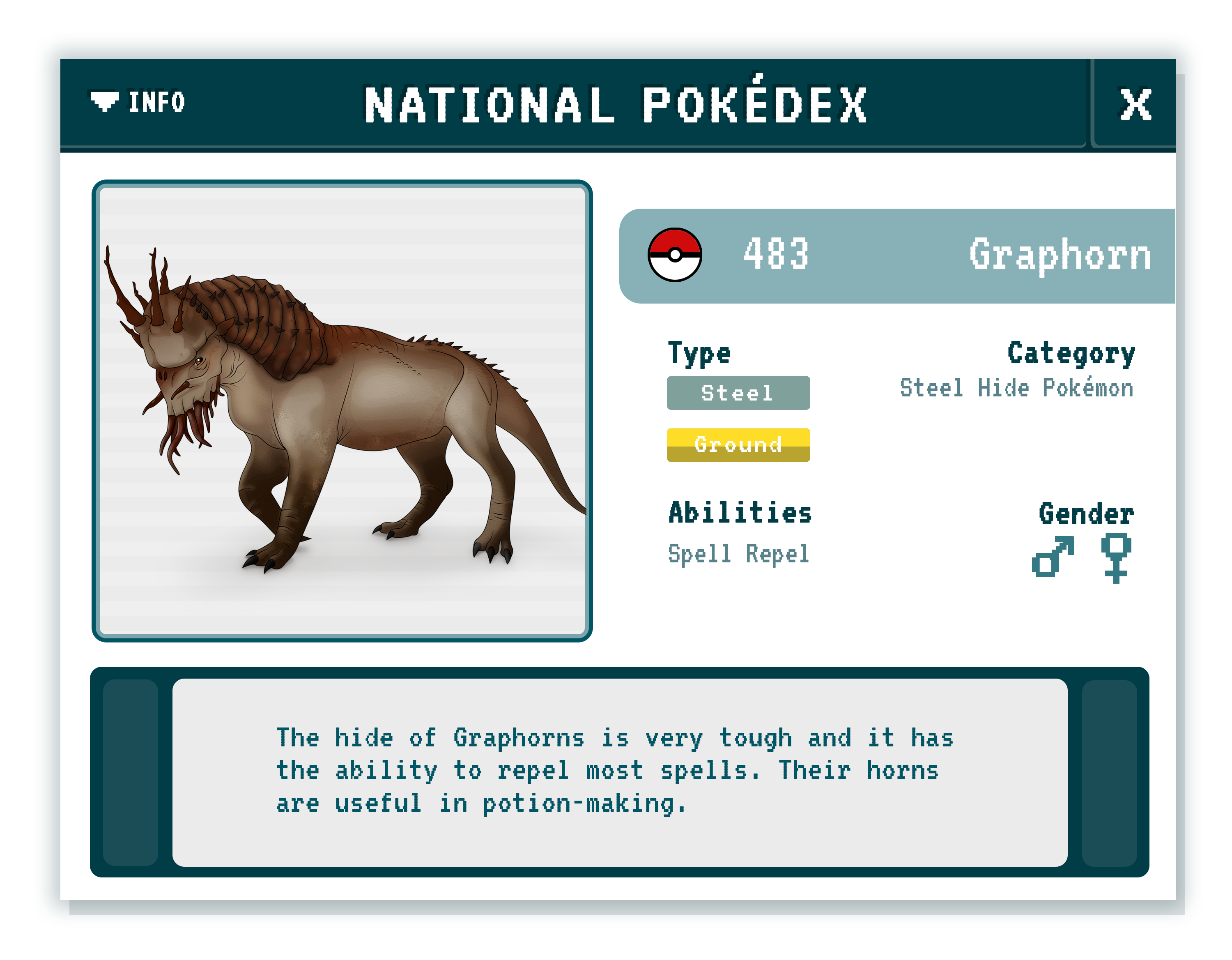 Their hide is even thicker than a dragon's and is capable of resisting most spells—don't make them angry.
Mooncalf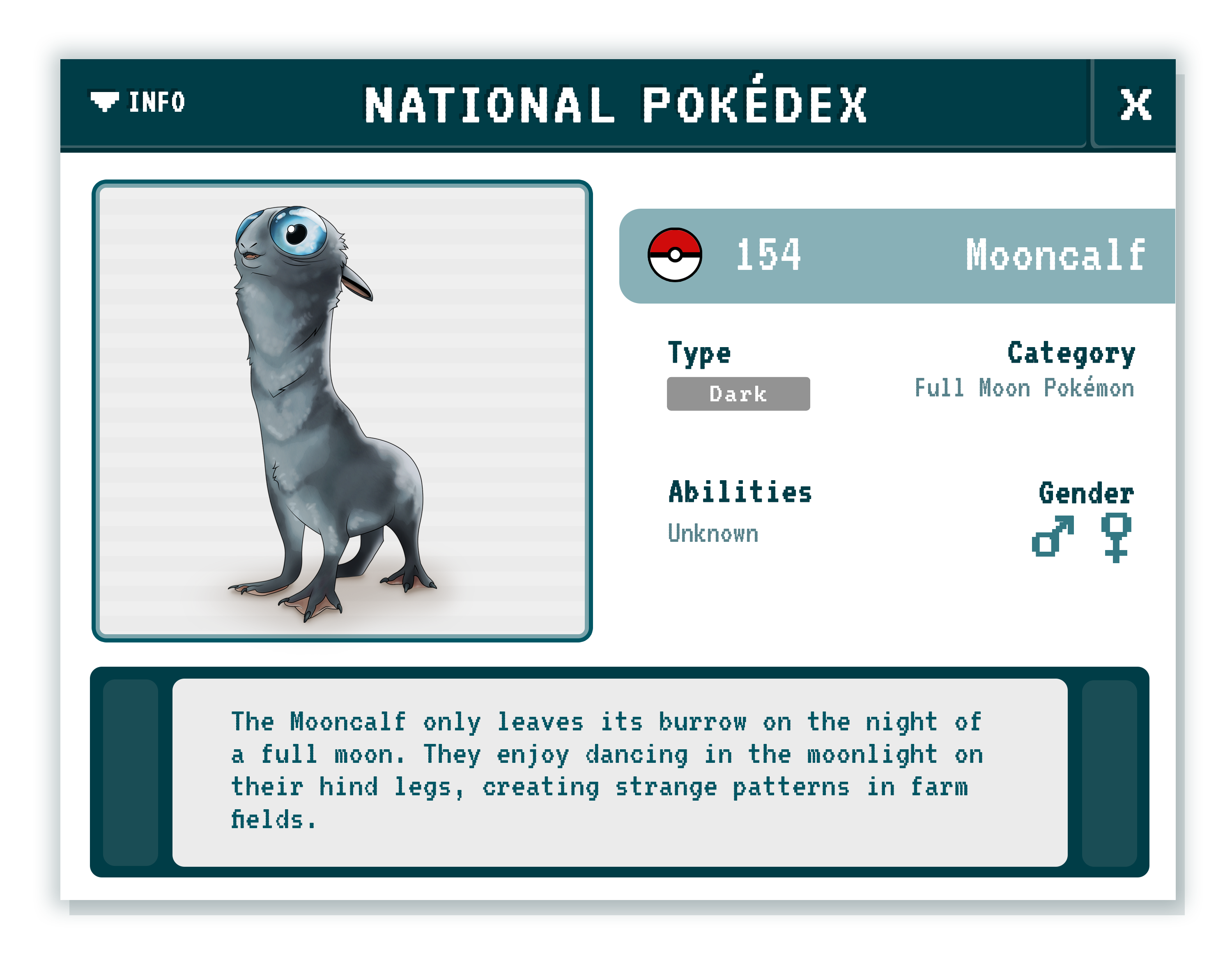 The true culprits for crop circles have been found.
Murtlap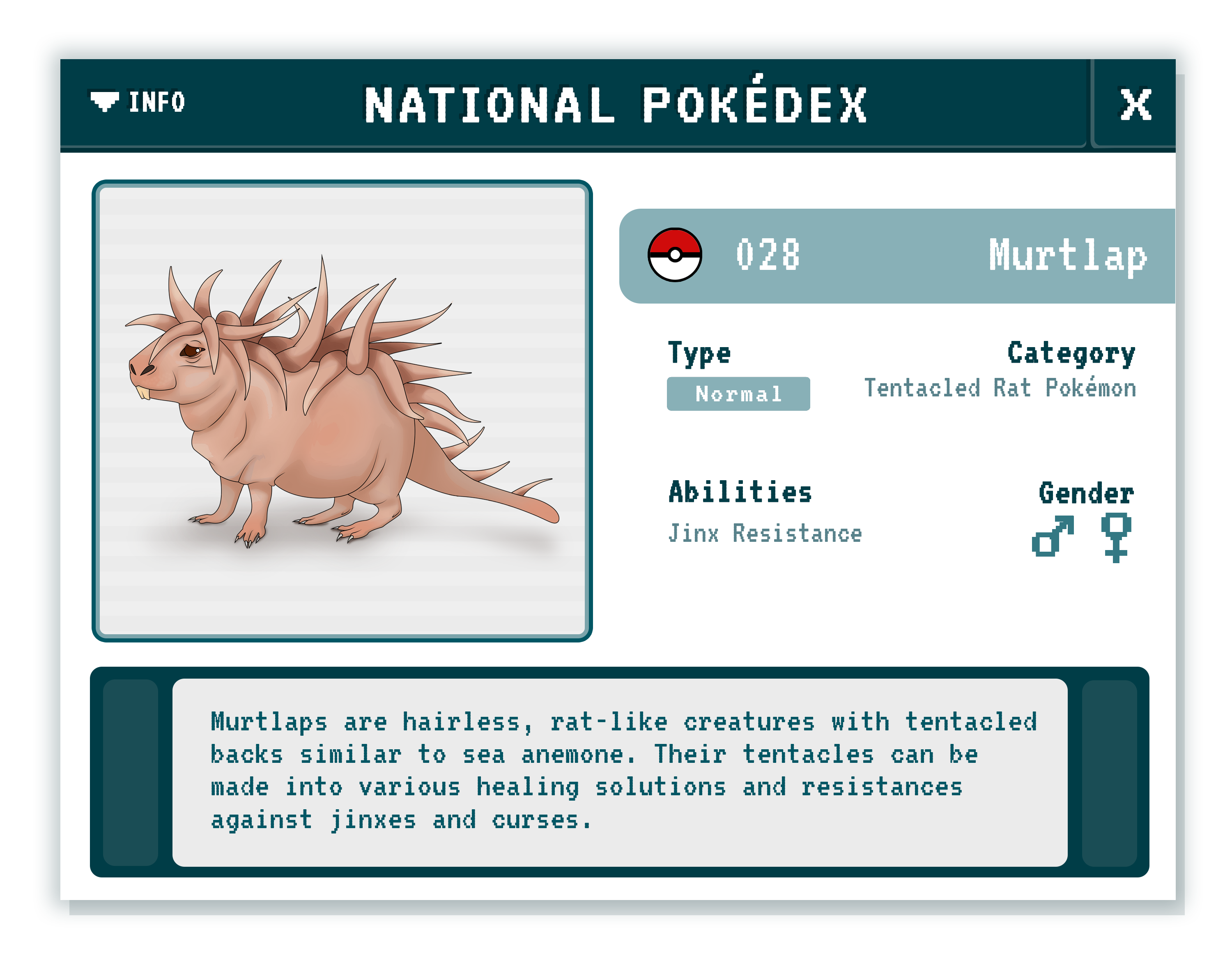 They may be ugly, but they're incredibly useful.
Niffler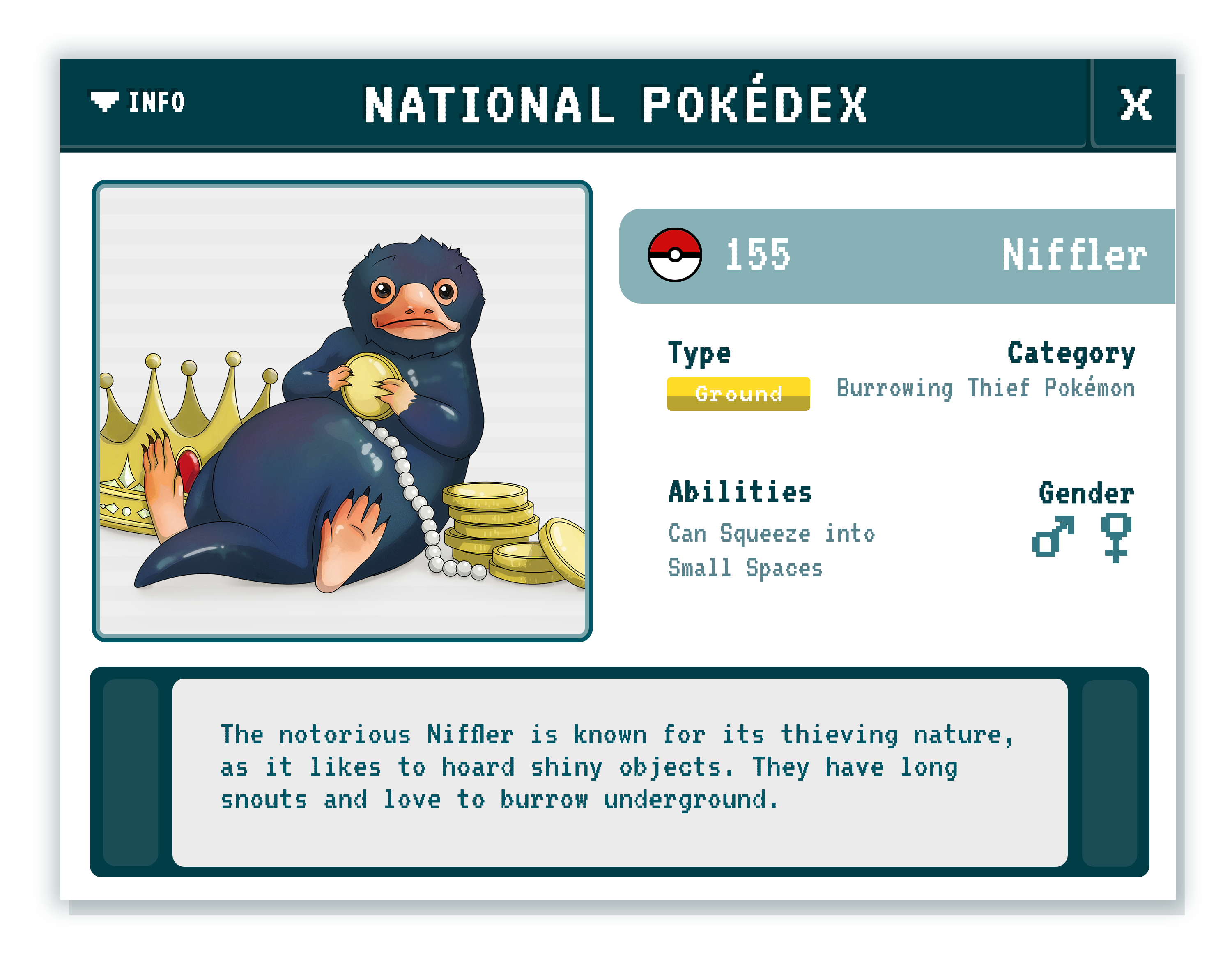 Although cute, realistically these would make terrible pets.
Occamy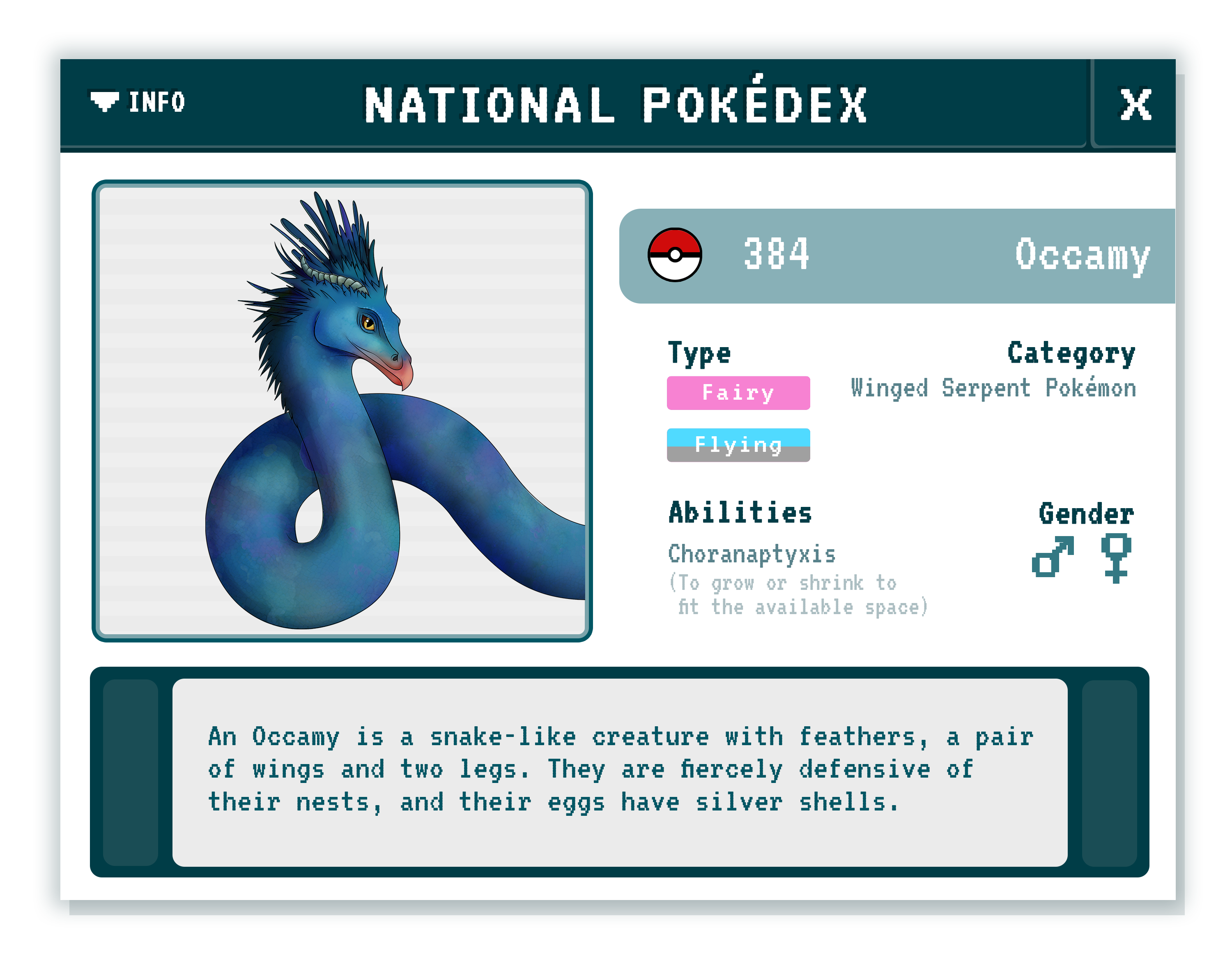 Do not disturb their eggs. Period.
Swooping Evil
Take their name literally and you may live longer.
Thestral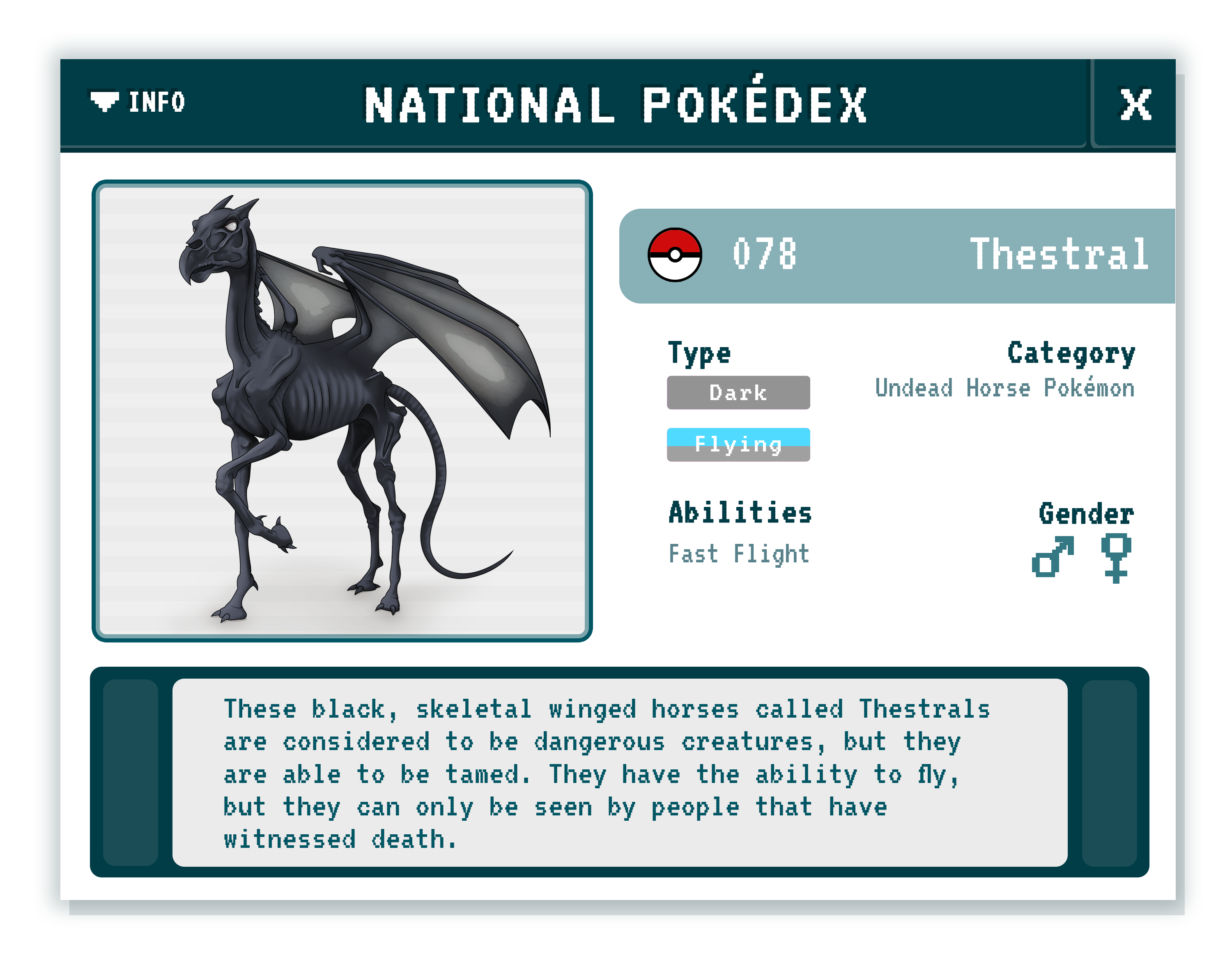 What's cooler than black, skeletal winged horses with the power of invisibility?
Are you excited for Fantastic Beasts and Pokémon Let's Go? What are some of your favorite creatures from either of these franchises? Did you happen to notice that we swapped the numbers from the Pokémon to the beast we thought they most resembled? Are there any other movie or television creatures that would also make great Pokémon? (FYI, Digimon doesn't count!) Feel free to share your thoughts with us in the comments below. We're always looking for more 'mons to add to our Pokédex. And before you leave, why not take a look at all the Pokémon gifts we carry, there's sure to be something for everyone!
Art Designed by Kady Jaspersen