Doctor Who achieved a Guinness World Record for being the longest-running science fiction television series in the world. On this BBC TV show's decades-long journey through a big ball of wibbly wobbly, timey wimey...stuff, it has gathered a wide range of fans. If you happen to have a Whovian friend, you're probably considering some Doctor Who gift ideas. There is a wide variety of Doctor Who merchandise, so we hope this Doctor Who gift guide will get you headed in the right direction! (Just don't forget to bring a banana to their party!)
Doctor Who Clothing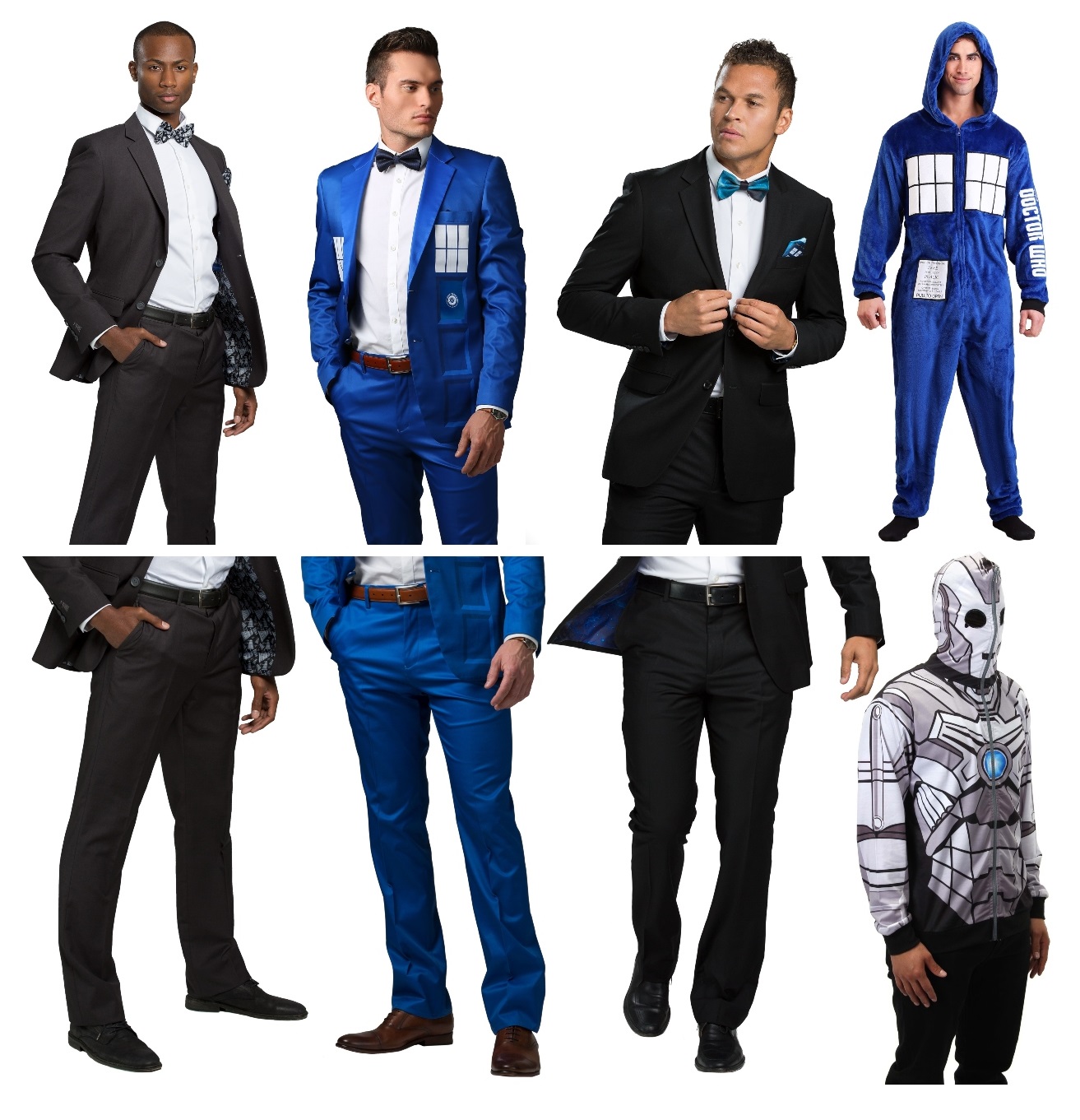 If you're looking for some Doctor Who apparel, we have everything from classy to cozy! Licensed Doctor Who suits let you add a subtle (or not so subtle) nerdy touch to your otherwise formal clothing. You're going to love the Doctor Who printed interiors with extra touches like special embroidery and Doctor Who buttons. However, the bright blue TARDIS suit makes a bold statement that you can be both sophisticated and nerdy! When you're in the mood for Doctor Who clothing to enjoy in the comfort of your own home, there's nothing quite like tossing on a TARDIS onesie or a Doctor Who hoodie before popping in your favorite series.
Doctor Who Funko Pop!
Should your Whovian friend enjoy Funko Pop! vinyl figures, we carry several Doctor Who Pop! vinyl styles that may suit their fancy. (If you find yourself getting jealous, "treat yo self" to any of these Doctor Who gifts and have a very merry un-birthday!) We have several Pop figures of the Doctor and his cohorts, but no self-respecting Doctor Who fan would consider their collection complete without a TARDIS gift or a Dalek!
Doctor Who Scarves and Accessories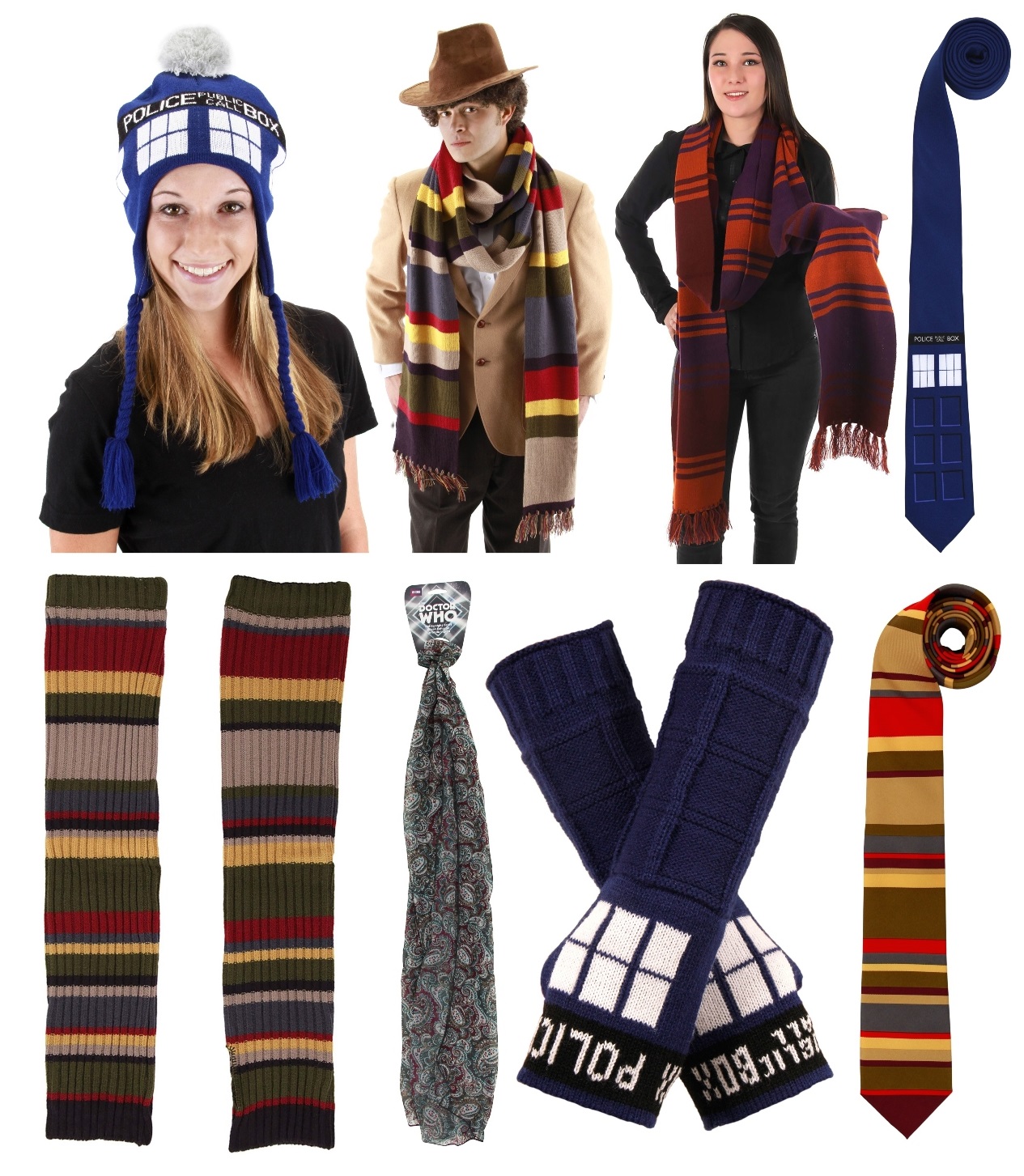 Doctor Who accessories are a great way for fans to support their fandom without necessarily going into full cosplay mode. There are several Doctor Who bowties and neckties that are wonderful accents to accompany otherwise normal apparel. We also have a few Tom Baker scarves for those people that don't mind being a little less subtle about their love for Doctor Who. The Doctor Who arm warmers are also a testament to your fandom, but they're also practical gifts and very cozy!
Doctor Who Decorations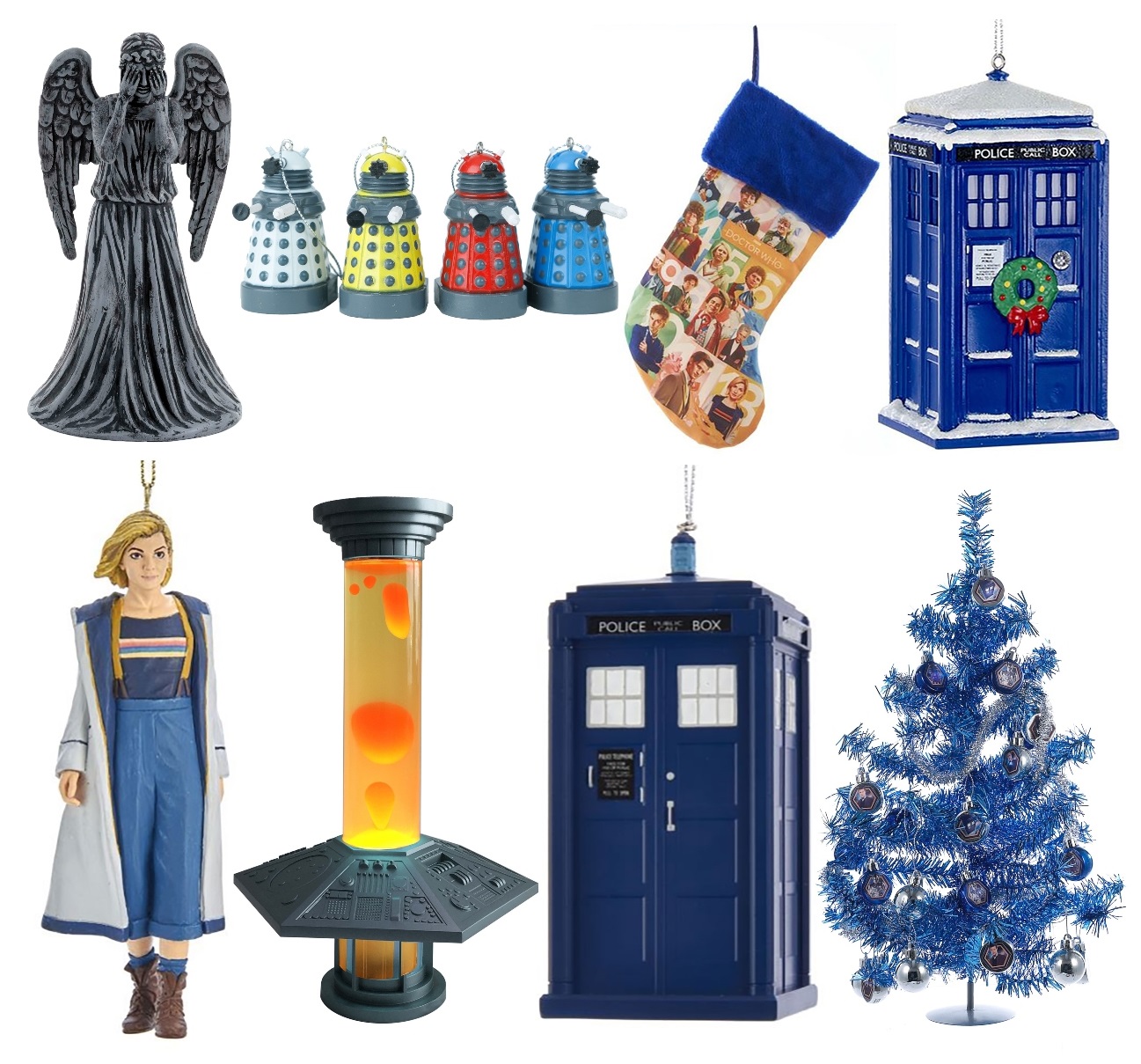 The Doctor Who Christmas Special is a time-honored tradition for the holidays, so there should be no surprise that there are lots of Doctor Who Christmas decorations! If you are looking for Doctor Who Christmas gifts, we have items that appeal to a wide array of Whovians! We have Doctor Who ornaments, Christmas stockings and even a miniature blue Christmas tree. (Our favorite is obviously the weeping angel Christmas tree topper. You should know why.)
Doctor Who has been around for decades and has amassed a massive following of people from all ages and all walks of life. In turn, there is a wide variety of licensed Doctor Who gift ideas to get for your Whovian friends (or yourself)! Are you looking for Doctor Who gifts related to a certain doctor? Do you happen to have a favorite Doctor? Do you have a favorite companion? Let us know in the comments below! Check out all of our Doctor Who items if you'd like to see more!