Doctor Who achieved a Guinness World Record for being the longest-running science fiction television series in the world. On this BBC TV show's decades-long journey through a big ball of wibbly wobbly, timey wimey...stuff, it has gathered a wide range of fans. If you happen to have a Whovian friend, you're probably considering getting them a Doctor Who gift. There is a wide variety of Doctor Who merchandise, so we hope this Doctor Whi gift guide will get you headed in the right direction! (Just don't forget to bring a banana to their party!)
Doctor Who Clothing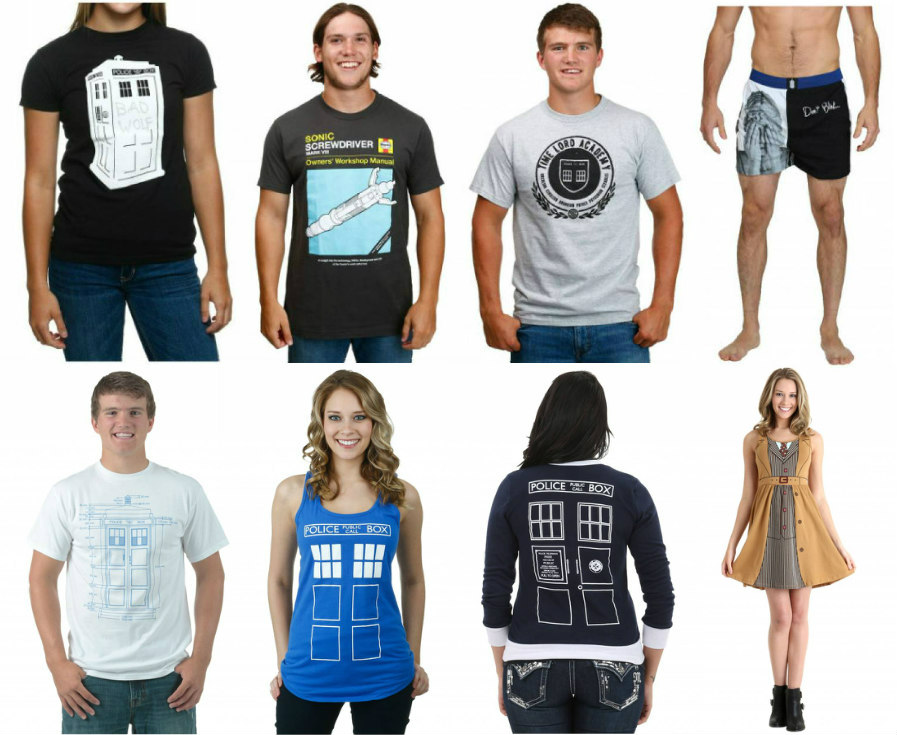 If you're looking for some Doctor Who apparel, we have a little something for everyone! We have Doctor Who t-shirts and tank tops for the casual Whovian as well as Doctor Who dresses for her and cardigans for the folks that like to take it a step above casual. The "don't blink" boxers are also a great addition to your wardrobe if you need to wear a uniform for work. (We especially love how the weeping angel has its face covered on the front, and you can probably guess what happens to the stone angel on the back side!)
Doctor Who Jackets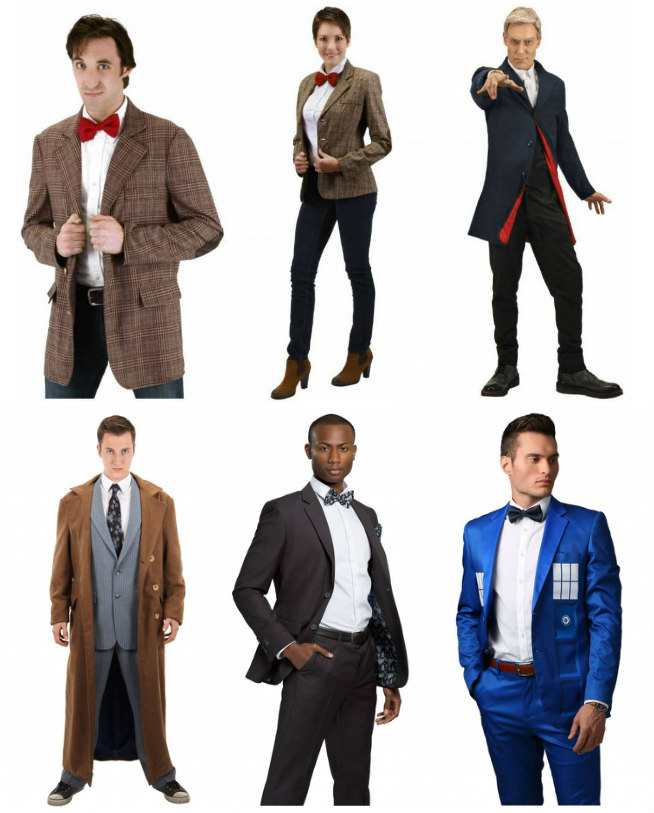 You may be wondering why we have a separate section for Doctor Who jackets, but it should come as no surprise because the jacket is an essential part of any Doctor's wardrobe! We have several cosplay-grade Doctor Who jackets for Matt Smith's Eleventh Doctor, David Tenant as the Tenth Doctor and Peter Capaldi, the Twelfth Doctor. If you're looking for a classier suit jacket, we have several styles of licensed FUN Suits to "suit" your tastes. If you have a brother, father, husband or third cousin twice removed that loves Doctor Who, these novelty suits are certainly great Doctor Who gifts for him.
Doctor Who Pop Vinyls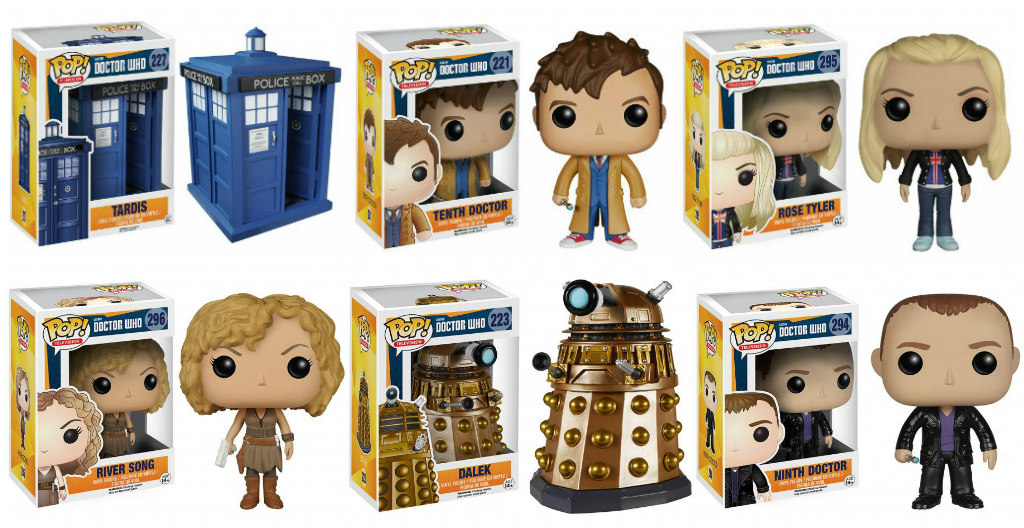 Should your Whovian friend enjoy Pop Vinyl figures, we carry several Doctor Who Pop Vinyl styles that may suit their fancy. (If you find yourself getting jealous, "treat yo self" to any of these Doctor Who gifts and have a very merry un-birthday!) We have several Pop figures of the Doctor and his cohorts, but no self-respecting Doctor Who fan would consider their collection complete without a TARDIS gift or a Dalek!
Doctor Who Plush Toys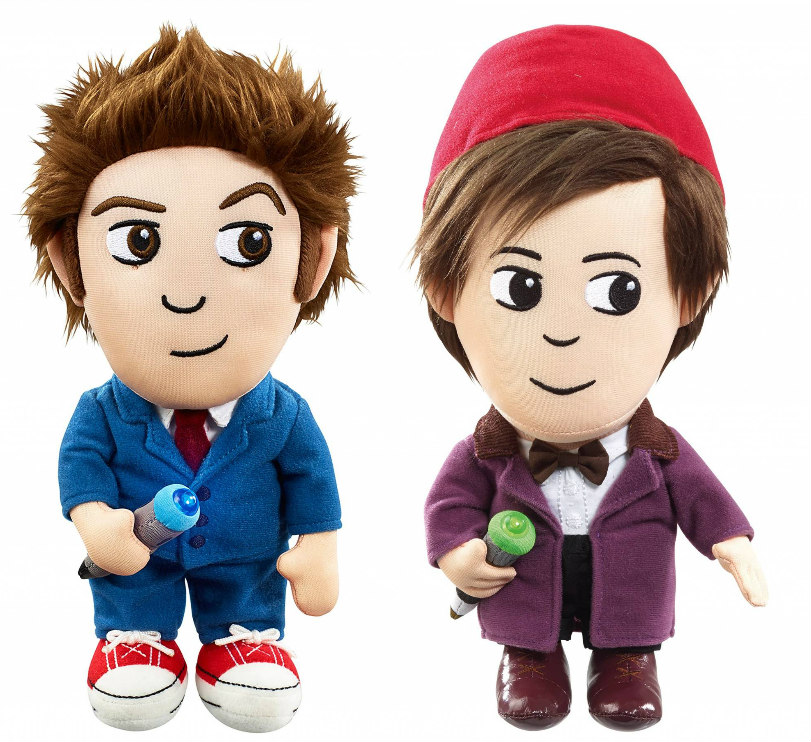 Are you looking for a soft gift that is cute and huggable? A Doctor Who plush might be just what you're looking for! We have plush versions of the Tenth Doctor and the Eleventh Doctor. These soft toys are great for younger Doctor Who fans or plush toy collectors!
Doctor Who Accessories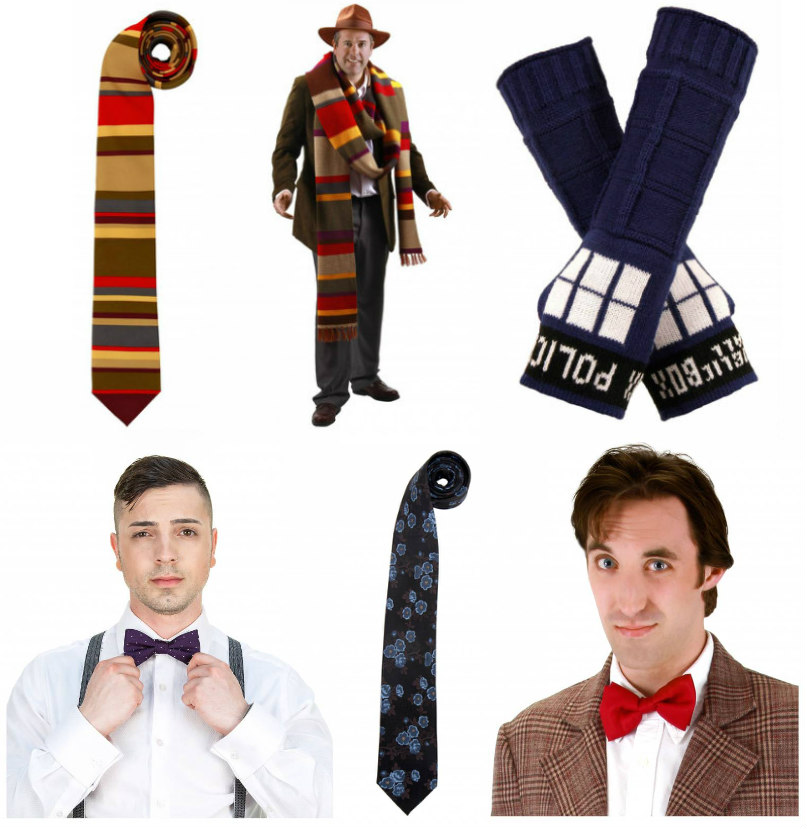 Doctor Who accessories are a great way for fans to support their fandom without necessarily going into full cosplay mode. We have several Doctor Who ties and bow ties that are a wonderful accent to accompany otherwise normal apparel. We also have a few Tom Baker scarves that are for those people that don't mind being a little less subtle about their love for Doctor Who. The TARDIS arm warmers are also a testament to your fandom, but they're also practical gifts and very cozy!
Doctor Who Loungewear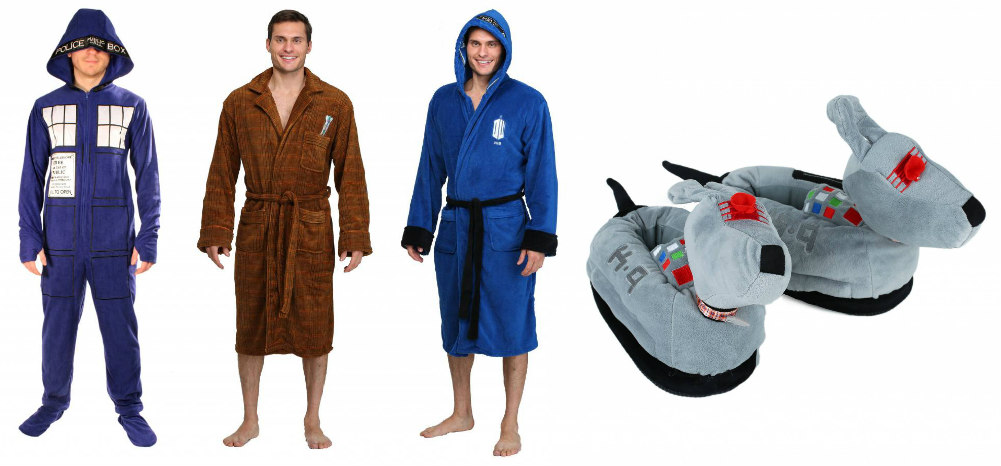 If you and your Whovian friends prefer to keep your fandom at home, we have some comfortable Doctor Who loungewear for you that is, at least in our minds, some of the best Doctor Who gifts! Grab some fish fingers and custard, pop in your favorite Doctor Who DVD or VHS (if you're old school like that) and hit the couch with a TARDIS onesie or some K9 slippers. We also have a few Doctor Who bathrobes that might strike your fancy.
Other Doctor Who Gifts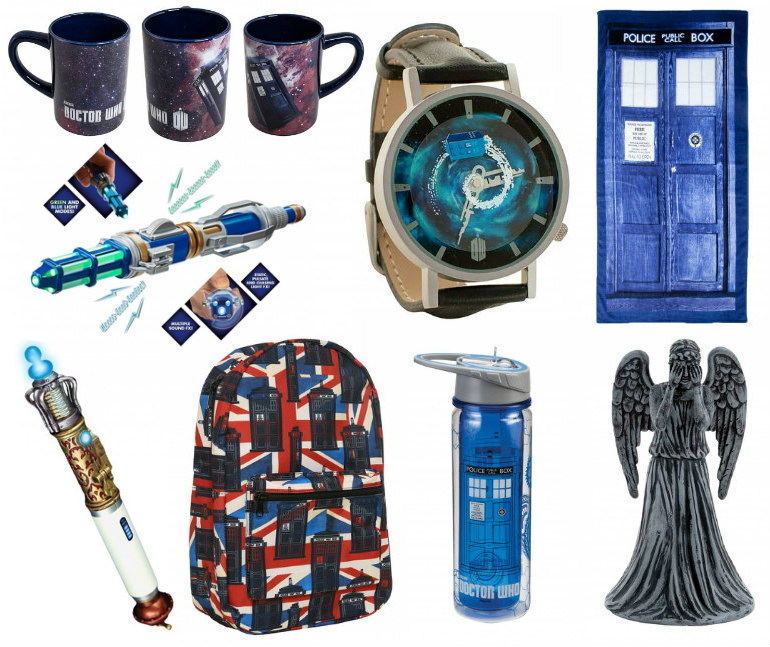 If you are looking for other Doctor Who Christmas gifts, we have a variety of items to appeal to a wide array of people! We have Doctor Who sonic screwdrivers to go with your costumes and cosplays, Doctor Who drinkware, backpacks, towels and even Doctor Who Christmas decorations! (Our favorite is obviously the weeping angel Christmas tree topper. You should know why.)
Doctor Who has been around for decades and has amassed a massive following of people from all ages and all walks of life. In turn, there is a wide variety of licensed Doctor Who gift ideas to get for your Whovian friends (or yourself)! Are you looking for Doctor Who gifts related to a certain doctor? Do you happen to have a favorite Doctor? Do you have a favorite companion? Let us know in the comments below! Check out all of our Doctor Who items if you'd like to see more!