So, it's almost St. Patrick's Day. The annual celebration of all things Irish and green, it's most widely known as a day for people of all backgrounds to gather together, forget their inhibitions, and pretend they're Irish for one magically delicious night. With the masses headed to the parade, the party, or the pub, however, it's just all too easy to get drowned out in the crowd. But, that's what we're here for! Because if there's one thing the Fun.com crew is all about, it's finding unique ways to stand out with cool apparel and accessories. Check out these ideas to make sure this St. Patty's Day is the best on record. With suits, tees, accessories, and drinks, you're sure to stand out from the crowd this St. Pat's!
Dress in a St. Patrick's Day Suit
Suitmeister St. Patrick's Day Clover Suit The Green Irish Traxedo
Men's St. Patrick's Day Suit Opposuits Clover St. Patrick's Day Suit Opposuits Green Suit
If you're the kind of guy who always prefers to go out in a dressed to the nines, let us introduce you to a bold, new way to show off some holiday spirit—a St. Patrick's Day themed suit! With both Shamrock and cool lime green Opposuits, you're sure to find a cool Irish-inspired style with one of these slim fit suits. You can also try our Irish Green Traxedo for the ultimate dress down way to dress up! With tuxedo details printed on the comfy tracksuit (and even a green bow tie!) you'll look great whether you spend St. Patty's Day in the gym or down at the pub.
Wear a Green St. Patrick's Day T-Shirt
Green St. Patrick's Leprechaun Shirts
A leprechaun t-shirt is really the only shirt you need in your St. Patrick's Day apparel, so make sure you have the perfect one with one of ours! With leprechaun and tuxedo inspired graphic prints for men and women, you'll have no trouble finding the luck of the Irish on St. Patty's Day! To up the ante on costume gear, try our sublimated leprechaun t-shirt from Faux Real, and if you're into high tech gear, get the Digital Dudz shirt and use it with your smartphone for a hilarious look that's sure to attract some attention.
Pick the Best St. Patrick's Day Accessories
Leprechaun Beard and Eyebrows Kit Green Top Hat
Shamrock overload! It's basically the only thing you need to know about accessorizing for St. Pat's. Shamrock sunglasses or head boppers can top off your green duds perfectly, or you can use them to spice up your otherwise normal attire. Speaking of topping off, you can get a classic green top hat or a polyfoam one to cover your dome. Wear some hilarious beer goggles to let everyone know you've got beer vision or a pair of funny Leprechaun sun-staches for a comedian's touch.
Pick the Best St. Patrick's Day Drinking Accessories
Plush Beer Stein Purse Camo Beer Belt
Since St. Patrick's Day is a drinking holiday after all, you're going to want to make sure you have plenty of drinking accessories. We have a wide selection of pint and shot glasses with your favorite characters and licensed properties. But, as for standing out with your choices? Oh, we've got some of those, too! Try the beer belt to hold a six pack around your waist, or stash them in our inflatable beer mug cooler. If you usually carry a purse, stashing your essentials in the Beer Mug Purse is an easy way to let you stand out. Or you could just fill our half pint glass with green beer for a funny practical joke at the bar!
Create Delicious St. Patrick's Day Cocktails
So, a forecast of green beer and Irish whiskies is the usual formula for St. Patrick's Day shenanigans, but if you'd like to stand out with your drink choices, try some of our favorites for an upgraded cocktail—they're sure to be a step up from green beer. Even if these drinks are somewhat sophisticated, don't worry, you can still be a hooligan if you want to! (Drink responsibly, though!)
Guinness Ginger Ale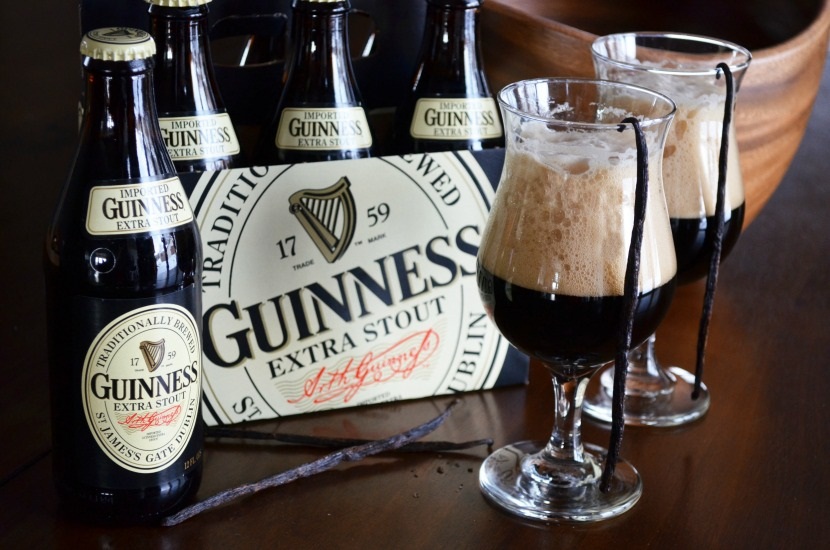 [Source]
Just mix two ounces each of ginger and vanilla liqueur with 12 ounces of club soda and slowly top off with a bottle of classic Guinness Draught for this tasty drink. It will make a beertini worthy of St. Patrick himself!
Irish Trash Can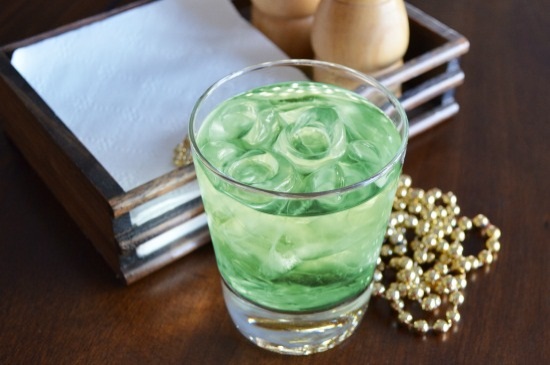 [Source]
This drink is sort of like a Long Island Iced Tea, but since it has an energy drink as the base, we have no problem with calling it an Irish Trash Can! It's the perfect pick-up drink in between green beers. Just combine ½ ounce parts of gin, light rum, vodka, peach schnapps, blue curacao, and triple sec before you top it off with the full can of Red Bull.
Irish Gold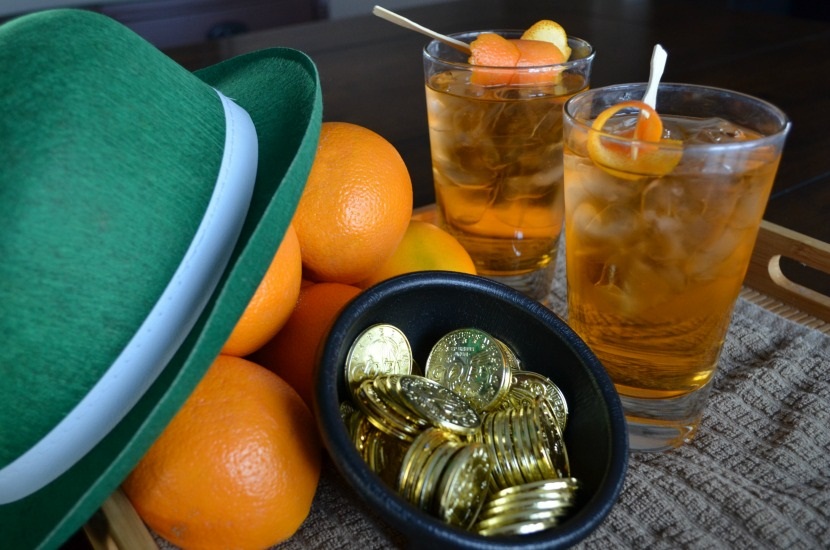 [Source]
Irish whiskey with ginger ale, peach schnapps, and a splash of OJ? Yes, please! This delightful sipper is perfect for the St. Patty's Day celebration. You can make this drink with two parts whiskey, two parts ginger ale, ½ part peach schnapps, and a splash of orange juice.
Irish Car Bomb
[Source]
Of course, no March 17th would be complete without an Irish Car Bomb, so make sure you have the tried and true classic down pat. A ½ shot of Bailey's and a ½ shot of Jameson, dropped into ¾ pint of Guinness Stout... slam it down, and the festivities will officially be under way!
So there you go, the expert take on St. Patrick's Day from the fun experts of Fun.com! What do you think? Is a shamrock suit the perfect touch or a tad over the top? Is there no way you could picture yourself at the bar without shamrock boppers or a kelly green top hat? Let us know in the comments below! And of course, check out our St. Patrick's Day Gifts for some of the zaniest holiday accessories you can find!