Are you getting together with friends or family for Star Wars Day? Then we have some fun projects for you! We designed Star Wars coloring pages of our favorite characters, from Baby Yoda and The Mandalorian to classics like Princess Leia and Darth Vader. We also designed some Star Wars bingo cards with events from the films, so you can mark them off as you watch. (You are having a watch party, right?) Enjoy these Star Wars activities and May the Fourth be with you!
Star Wars Coloring Pages
Click coloring pages to open a full-resolution version or download a PDF underneath each image.
Baby Yoda Coloring Page
It's fine, you can take a nap after finishing this one!
Download the Baby Yoda coloring page
The Mandalorian Coloring Page
"No, no, the red one."
Download the Mandalorian coloring page
Princess Leia Coloring Page
"Aren't you a little tall to color?"
(Nobody's too tall to color, of course—even Joonas Suotamo!)
Download the Princess Leia coloring page
Kylo Ren Coloring Page
"I feel it again. The pull to the light crayons."
Download the Kylo Ren coloring page
Boba Fett Coloring Page
What's my bounty? That 64-count box of crayons—with a sharpener!
Download the Boba Fett coloring page
Darth Vader Coloring Page
"You don't know the power of the dark crayons!"
Download the Darth Vader coloring page
Ahsoka Tano Coloring Page
We suggest dual-wielding crayons for this Jedi!
Download the Ahsoka Tano coloring page
Chewbacca Coloring Page
"Wwwah rrroooaaah wha?"
Download the Chewbacca coloring page
R2-D2 Coloring Page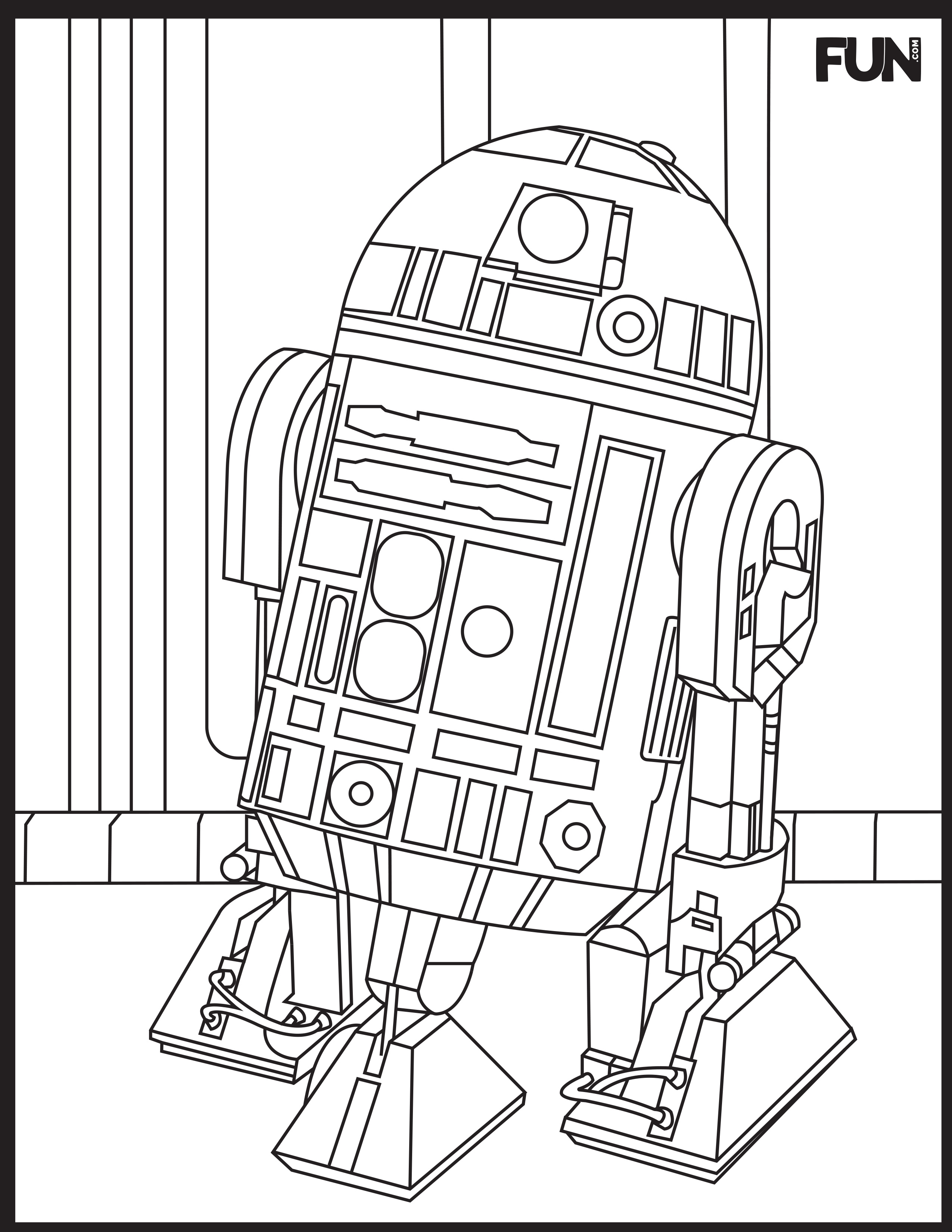 "BEEP WHISTLE BLIP."
Download the R2-D2 coloring page
Stormtroopers Coloring Page
Remember to color precisely, like a...Stormtrooper?
Download the Stormtrooper coloring page
Star Wars Bingo Cards
Here are 15 Star Wars bingo cards with events from Star Wars films. Print and mark them off at your Star Wars Day watch party—and maybe even give some Star Wars action figures or collectibles to the winners!
An example bingo card
Download 15 Star Wars bingo cards
Which was your favorite coloring page? Make sure to take a picture and share it with us on social: Facebook, Instagram, and Twitter! If you have ideas for future Star Wars activities—or other coloring pages you'd like us to design—let us know in the comments. Also be sure to check out our Star Wars gifts and Star Wars gift guide!