What's your favorite holiday tradition? When it comes to Christmastime, people love activities such as hanging up holiday lights, baking Christmas cookies and taking the kids to get photos with Santa. We also share holiday cards with friends and family, but some people like sending quirky or unusual Christmas cards. Maybe you're a pop culture nut like us, or you want to capture that 80s school photo aesthetic. Whatever the case may be, we're here to help you along with a selection of pop culture holiday cards that are sure to make your friends and family's eyes roll. Of course, we'll share PDF cards that are easy to download and print, along with web-friendly versions if you're looking for something fun to pop into an email message. Keep reading to see all of our free pop culture Christmas cards!
Jump right to the printable cards and e-cards!
Paw Patrol Holiday Card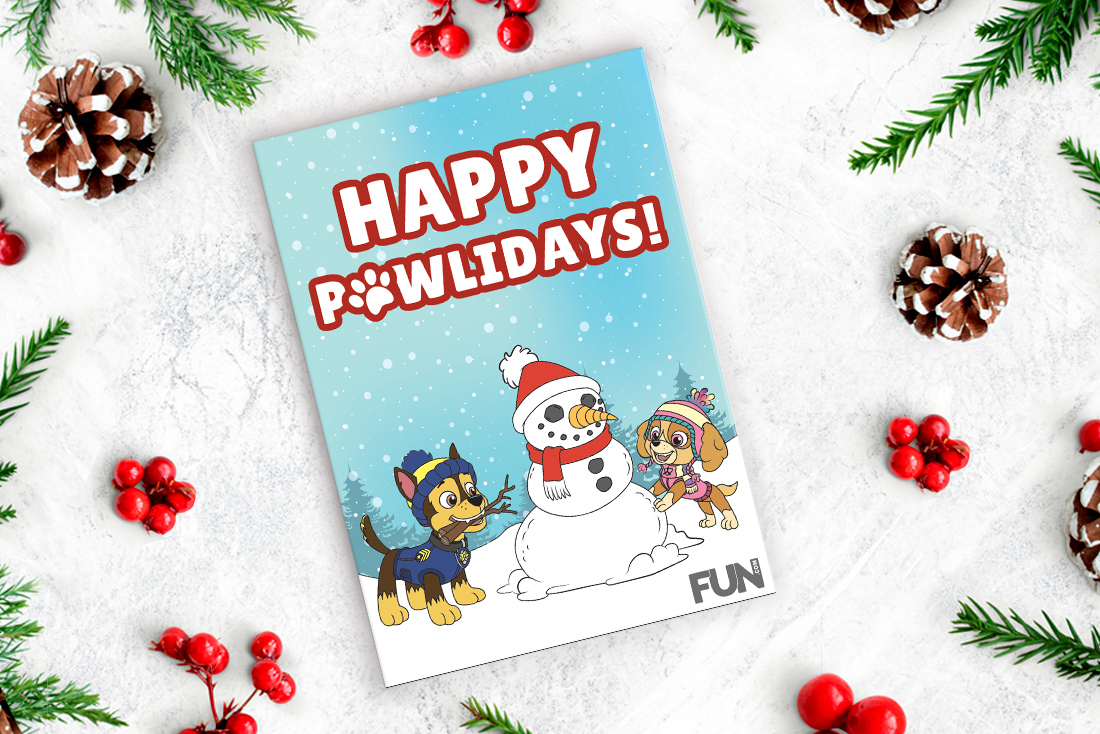 Merry Woofmas to all, and to all a good night!
Animal Crossing Holiday Card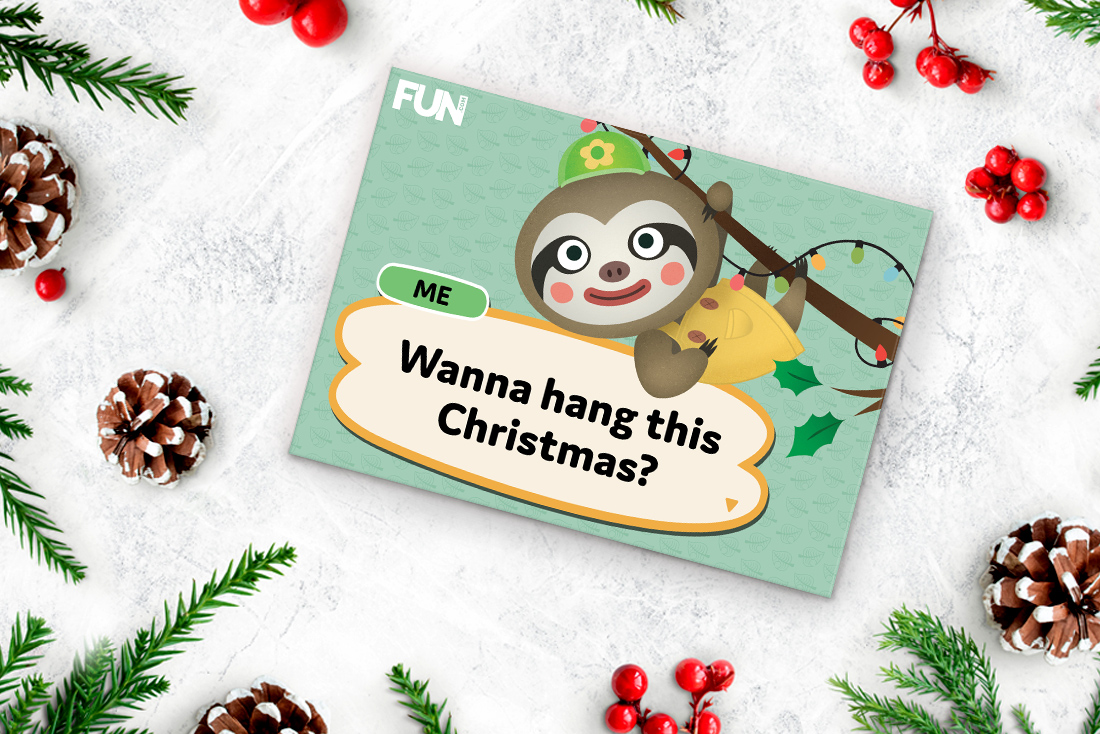 Don't be a sloth—send a card this holiday season!
Spider-Man Christmas Card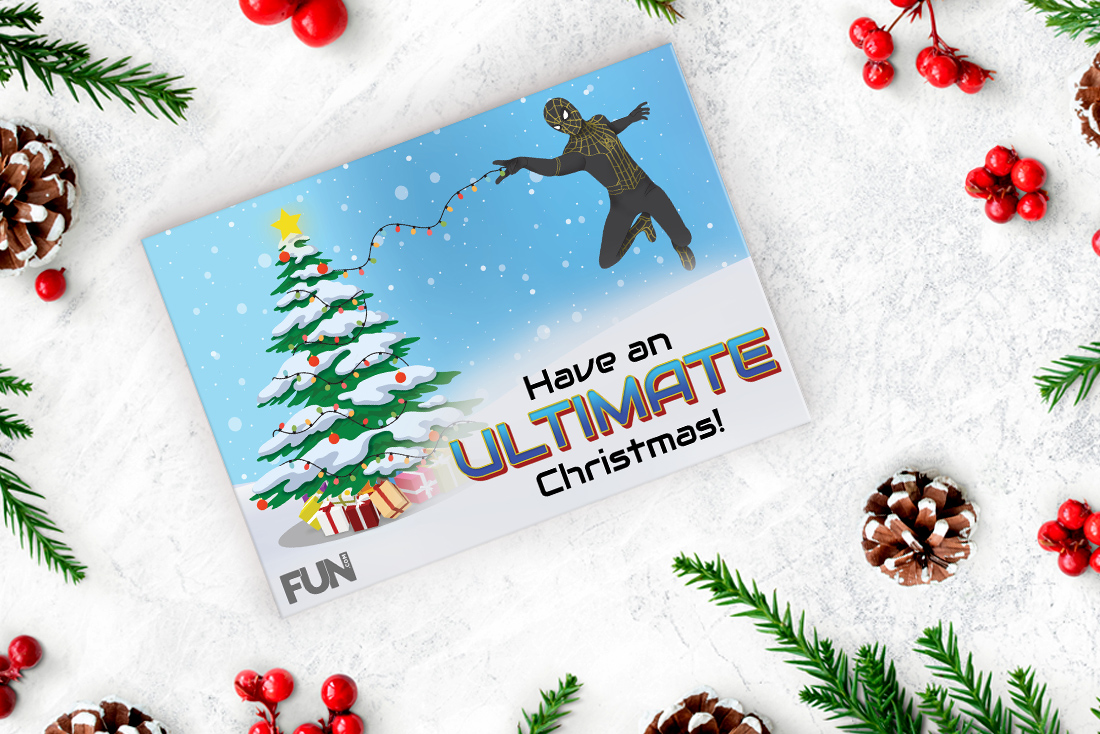 Have a MARVELous holiday season!
Ghostbusters Christmas Card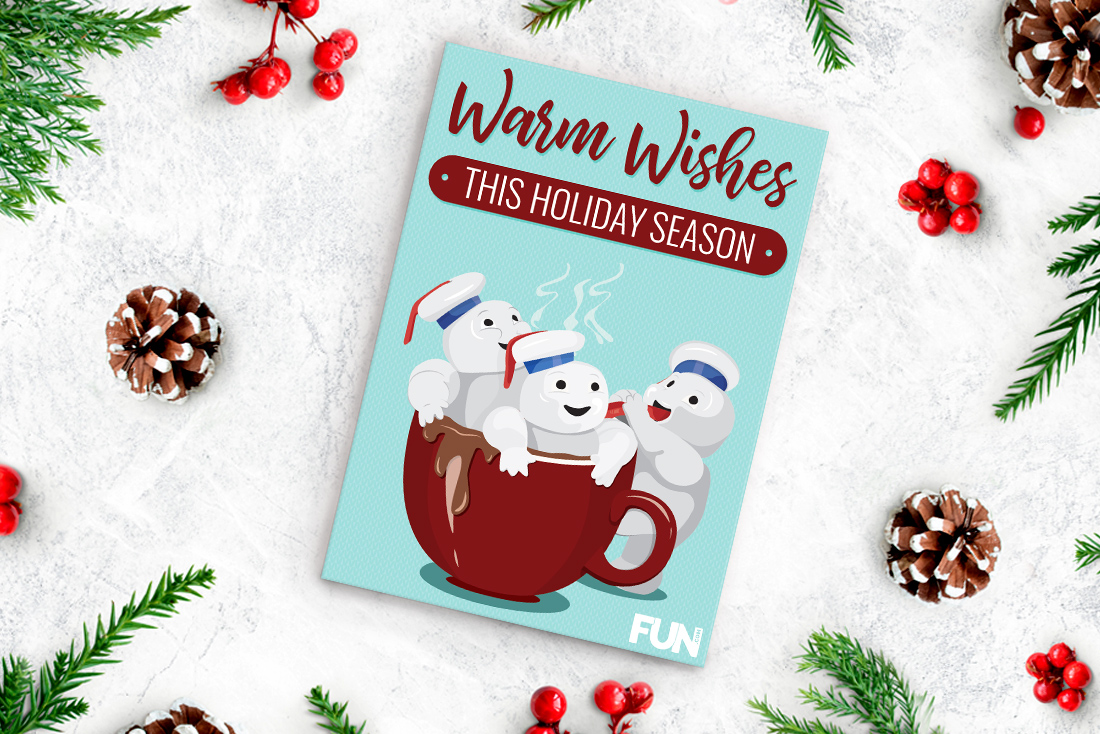 This card makes us all melty.
Encanto Christmas Card
Your magic power is sending the perfect holiday greeting!
Squid Game Christmas Card
Let me repeat the instructions. Pick this card to win.
Pop Culture Holiday Card Printables PDFs
Download the entire set of cards here!
Click on the links above to download and print individual cards or the entire set of pop culture holiday cards.
Pop Culture Holiday Card E-Cards
Click on the images above for full-size greeting e-cards.
Are you looking forward to sending a batch of fun greeting cards this year? Which movie, TV show or video game were you looking forward to the most? Feel free to share your excitement with us in the comments! We hope you love our latest batch of pop culture holiday cards. Don't forget to pick up a few pop culture gifts to pair with your cards!