There are many ways to have fun while celebrating Purim, from wearing costumes to cooking and baking, and making lots of noise with groggers! Of course, another one of the central traditions is assembling mishloach manot baskets. Creative families that want to stuff baskets with more than the typical hamentaschen and fruit may organize a basket theme. If you're on the hunt for some creative mishloach manot ideas, we have a batch of free printables to make the perfect themed Purim basket. With a printable bookmark, photo frame and gift tag, all you have to do is fill your basket with goodies!
[Scroll down for printable sheets]
Spider-Verse Purim Basket Printables
Your friendly, neighborhood Spider-Man makes for a great theme. Did you know that Peter Parker's favorite food is Aunt May's wheat cakes?
What are some food items you could put into a Spider-Verse themed basket? In the comics, Peter Parker had a love of wheat cakes so perhaps that's a good place to start. But it's hard to forget the bagel scene with Miles and Peter in Into the Spider-Verse! Food sneaks its way into the movie in other places, too. In Peter Parker's introduction, we find out that he has a cereal and that so-so Spider-Man popsicle. You can also spot french fries, a bowl of bread rolls and billboard ads for knockoff Coca-Cola.
Disney Purim Basket Printables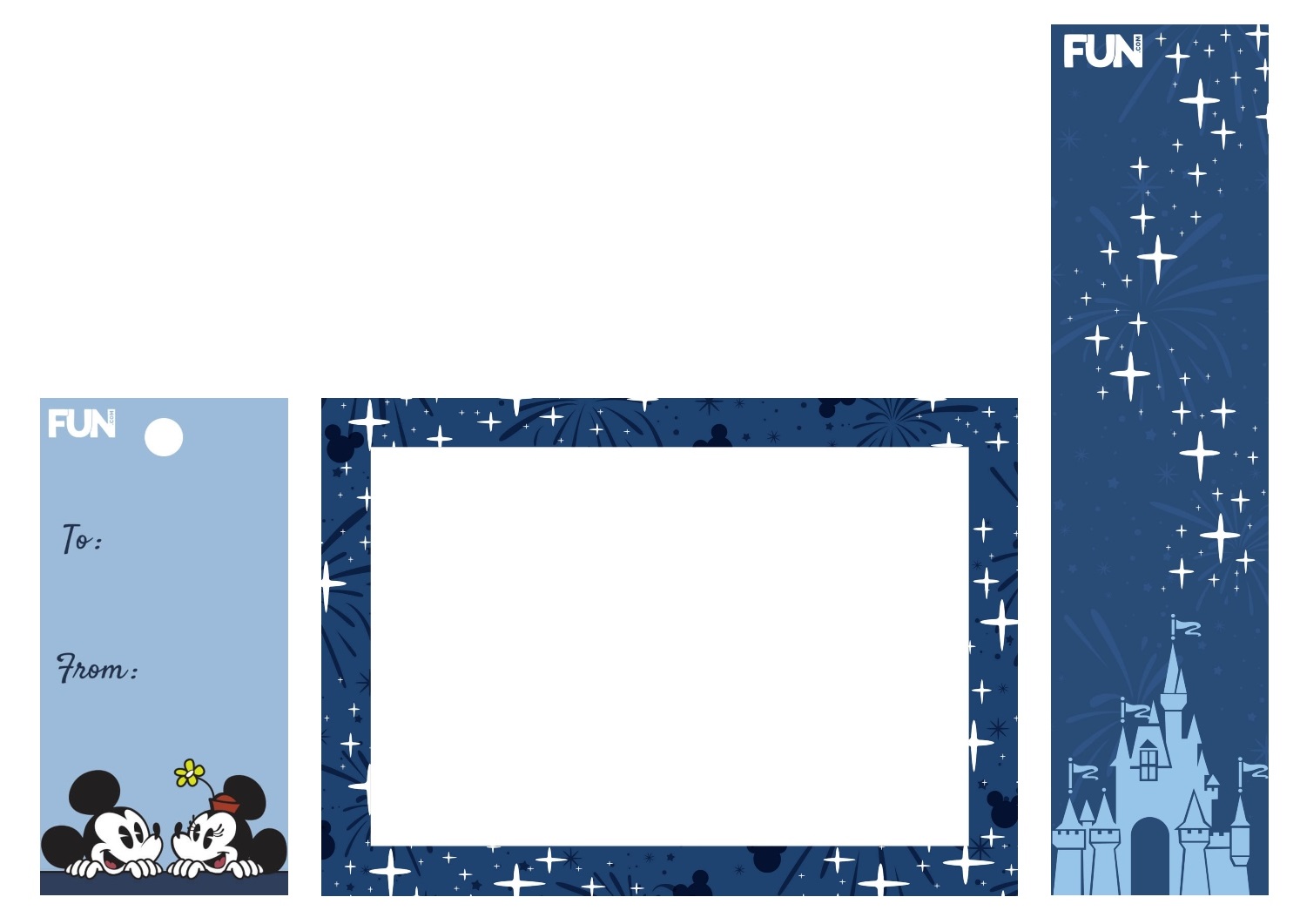 There's so much to love about Disney, whether you're a stickler for the classics, a Pixar fan, or you enjoy the new movies.
Disney is perhaps a little easier to pick food for. You have movies like Ratatouille that are all about food, as well as characters who love to cook. (Think Tiana, the Disney Princess with aspirations of having her own restaurant!) "Be our Guest" in Disney's Beauty and the Beast mentions hot hors d'oeuvres, Mushu makes Mulan a breakfast bowl and Lady and the Tramp features the famous pile of spaghetti. The better question is, is there a Disney movie without food?
Harry Potter Purim Basket Printables
Your Harry Potter basket might not be getting delivered by owl, but perhaps you could sneak in some butterbeer.
How many times have you wished to dine in the Great Hall? Perhaps the most notable is the Start-of-Term Feast, filled to the brim with all sorts of delicacies from mounds of roast and boiled potatoes to buttered peas and puddings. Then there's the other side of the coin with weird treats like Bertie Bott's Every Flavor Beans and chocolate frogs. (Maybe stick with the nice foods so no one gets a jelly bean that tastes like grass!)
Star Wars Purim Basket Printables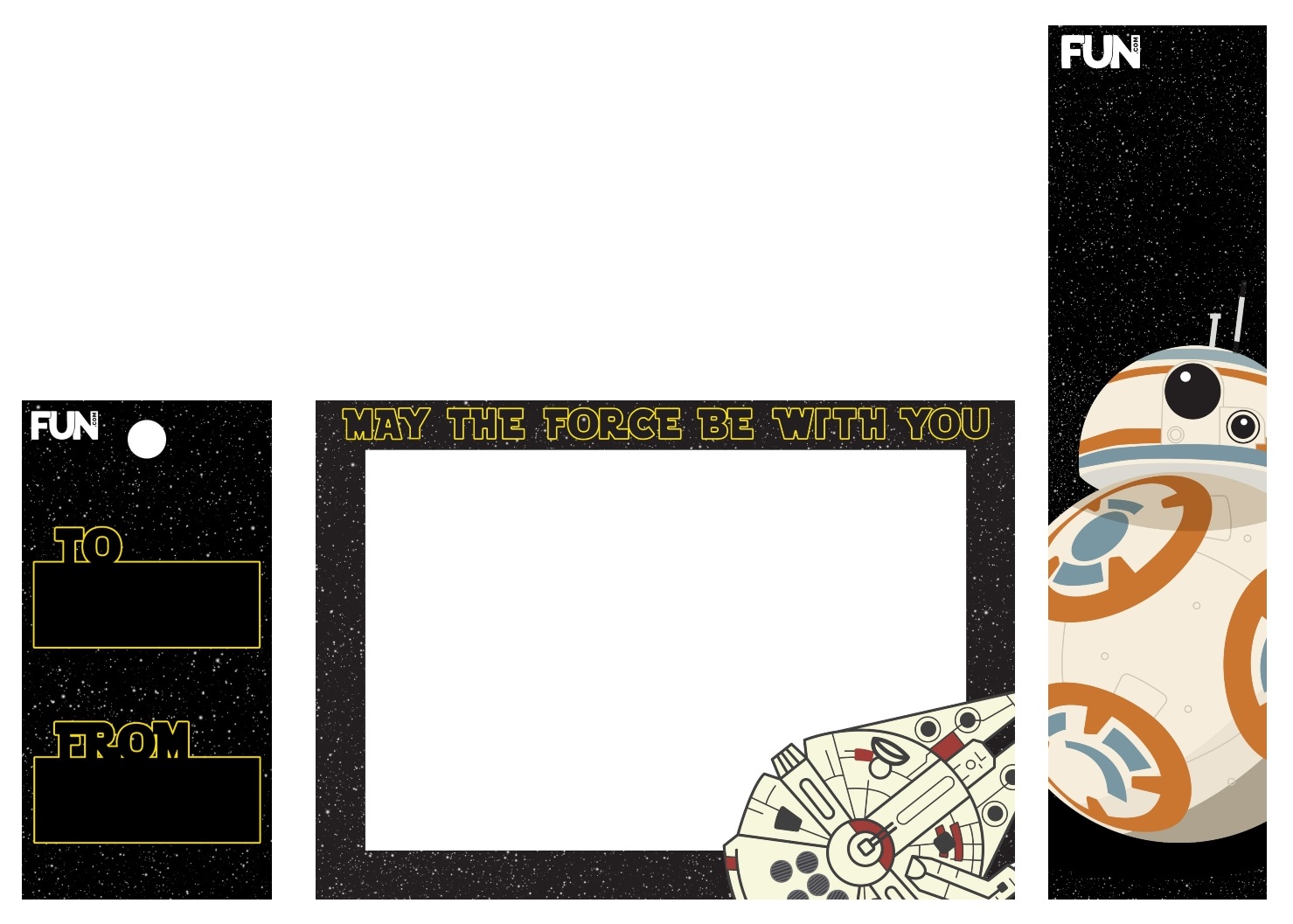 If you can find a way to slip in some galactic blue macarons, do it for Baby Yoda. (Just skip the frog eggs.)
In a universe as big as Star Wars, there's a huge variety of food here...from the mundane to the rather gross! Everyone knows about the blue milk, but in the recent season of The Mandalorian, they revealed some very bright blue macarons. There's also a variety of unnamed fruits, Rey's loaf of instant-rise bread, roasted porg and lots of alcoholic beverages. There's even a Star Wars cookbook! We're sure you can fill a Purim basket with enough Star Wars-themed goodies found on Earth.
Minecraft Purim Basket Printables
All that mining is sure to make you hungry. Good luck getting your hands on an actual enchanted golden apple, though!
Did you know that there's actually a lot of food in Minecraft? It's not all ore and wood, after all. You can find apples, carrots, cake, bread, chicken, honey, berries and even pumpkin pie! We're sure that your Minecraft basket recipient will appreciate all of the wonderful food.
Purim Printable Pages
Download your favorites or print the entire set!
We hope you enjoyed all of these fun Purim basket ideas! Have you ever assembled a themed basket before? Which theme would you like to try? Let us know in the comment section below. We hope you have a happy Purim, and may there be tons of fun as you share goodies and dress up in Purim costumes!