There's nothing quite like receiving a holiday card. They remind us of all of the people in our lives, whether or not we get to see them every day, or even every year. Typical holiday festivities are shaping up to be a little different this year, but there's still nothing stopping us from bombarding each other with fun Christmas cards! Sure, you'll probably send some nice (or not so nice) photo cards and probably a handful of cards to pair with your presents, but these free, printable pop culture holiday cards are sure to keep your friends and family in good spirits. Whether you want to send these holiday cards via snail mail or in a text or email, they're sure to make your family and friends smile!
Animal Crossing Holiday Card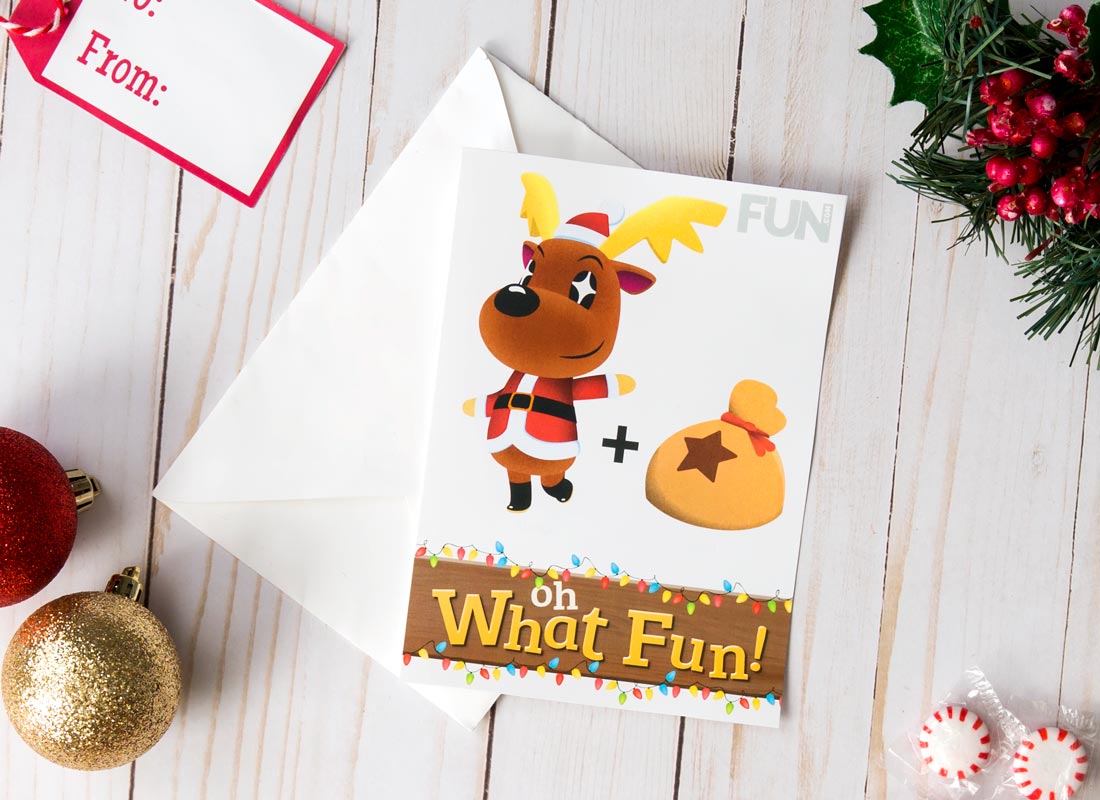 This is one way to say Jingle Bells without belting out the popular Christmas tune!
Wonder Woman Holiday Card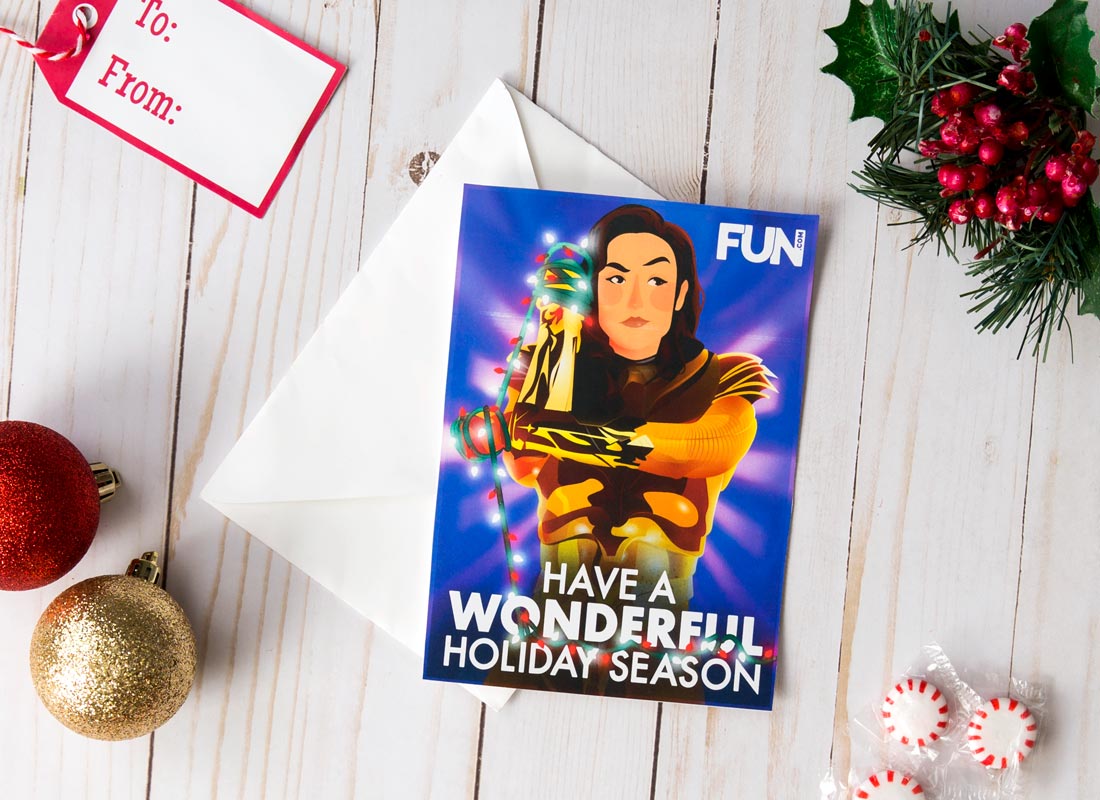 Christmas party like it's 1984.
Avatar the Last Airbender Holiday Card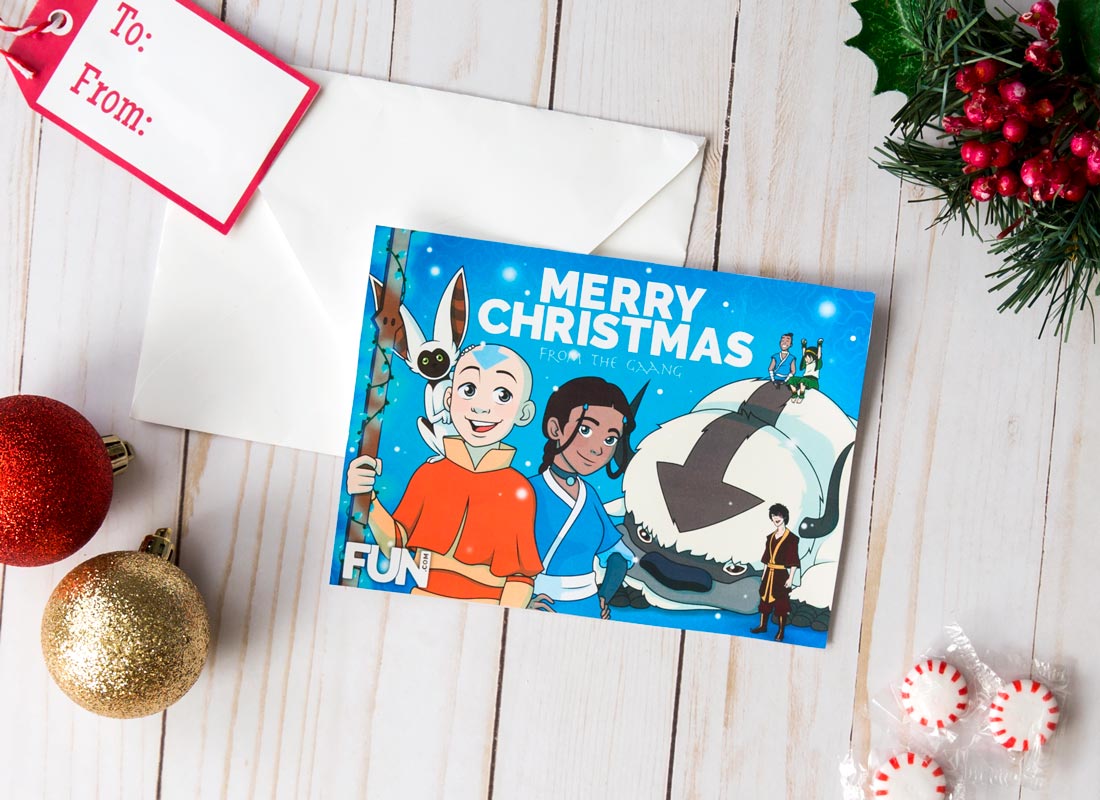 We're sure this card has all the right elements to maximize holiday cheer.
The Mandalorian Holiday Card
Perfect for any Life Day or Christmas celebration!
Spider-Man Holiday Card
I'm Miles Morales, Spider-Man. And I've never been more sure of the fact that you need this Christmas card.
Pop Culture Christmas Card Printables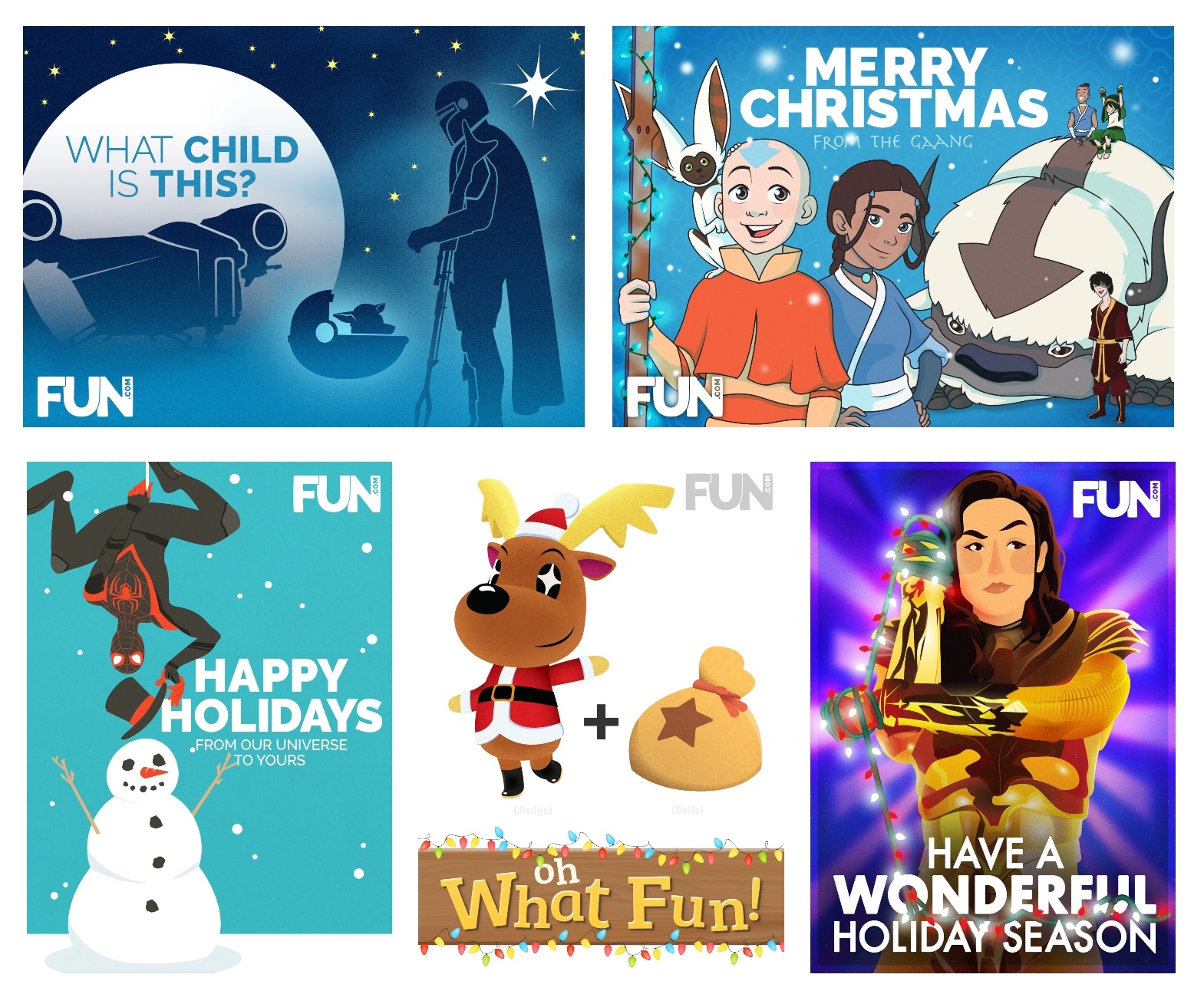 Pop Culture Christmas E-Cards
Get ready to bombard your family with greeting cards. You could say they're like potato chips—you couldn't possibly send just one! Do you have a favorite Christmas card design? What's the best card that you ever sent to someone? Are you a fan of funny holiday cards, or do you go for cute or sentimental? You're more than welcome to share your thoughts with us in the comments below! We hope you have fun spreading all the holiday cheer this year. Should you be looking for the perfect gift to send along with your card, we have fandom gifts for everyone!