You don't need to be a professional artist or drop a ton of cash to send your loved ones Christmas or holiday cards this year! We've designed cards that are free to download and print—or send as e-cards. Our cards have fun pop-culture themes based on popular franchises, from Avatar and Baymax to Dungeons & Dragons and The Lord of the Rings!
Click each image to open a high-resolution version (suitable for e-cards) or click the link below each image for a printable card.
Avatar Holiday Card
We hope your holiday is out of this world!
Download the Avatar holiday card
Dungeons & Dragons Holiday Card
We wish you all the luck and loot you need this year!
Download the Dungeons & Dragons holiday card
Baymax Holiday Card
We hope your holiday fun is the BayMAX!
Download the Baymax holiday card
The Lord of the Rings Holiday Card
And on the fifth day in Middle-earth, Gandalf gave to you...
Download the Lord of the Rings holiday card
Thor Holiday Card
Whosoever holds this card, if they be worthy, shall possess the power of...Santa?
Download the Thor holiday card
Black Adam Holiday Card
May you be struck with the holiday spirit!
Download the Black Adam holiday card
2022 Printable Christmas and Holiday Cards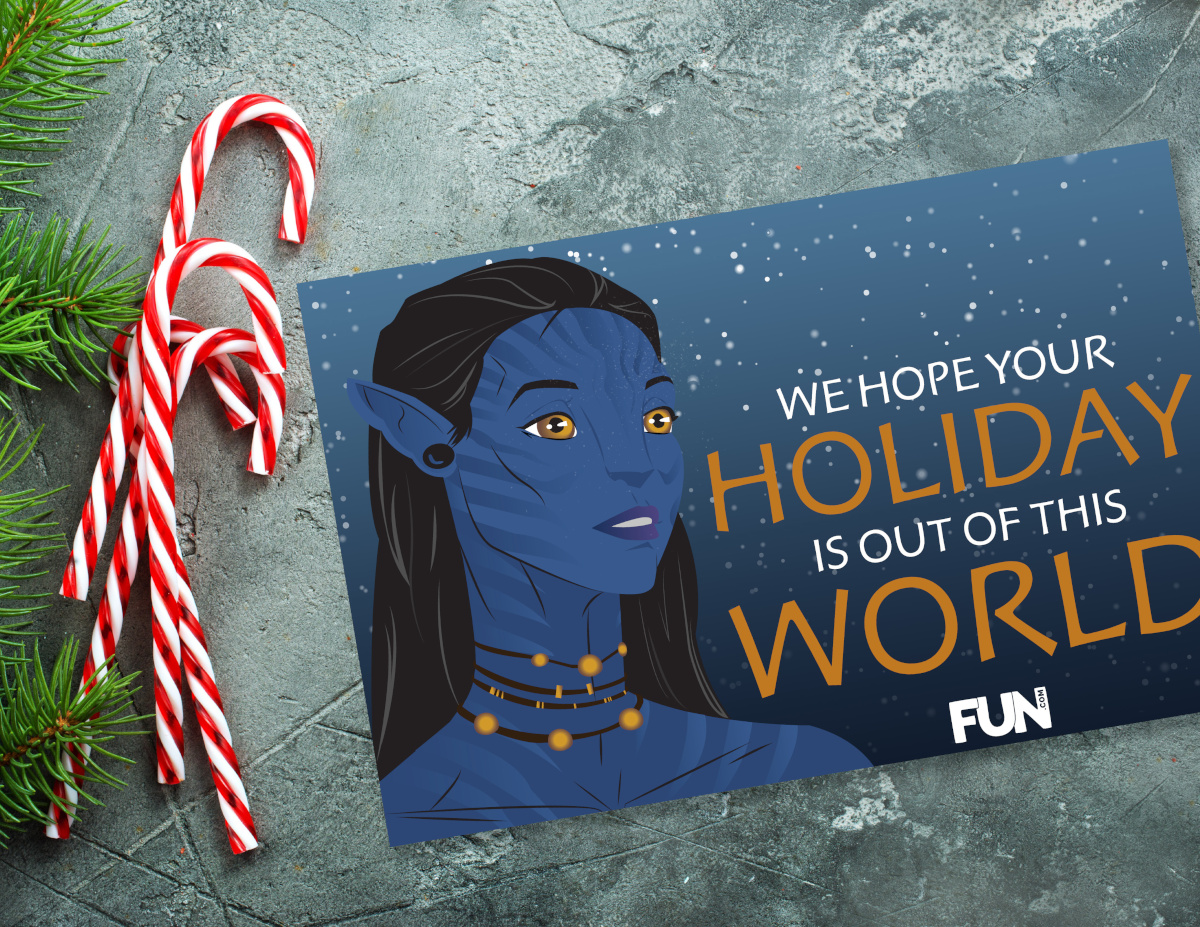 Click here to download the printable cards (17 MB PDF)
Which was your favorite card? Will you be sending e-cards or printable cards this year? Let us know in the comments! Also, feel free to recommend any pop culture-y cards you'd like to see and maybe we'll make them next year. And if you're still holiday shopping, be sure to check out all of our gifts—sortable by gift type, franchise, brand, and more!