Everyone loves a good Christmas party, especially if there are fun activities to help bridge those awkward gaps of silence. Maybe you bring out everyone's favorite party games or put on a Christmas movie to watch. Even the little ones can be involved in some holiday arts and crafts to stave off any pre-gift-opening impatience. It's fun to make ornaments, cut and glue paper, or even color artwork. If you're looking for some kid-friendly coloring pages for Christmas, fear not! We made several free coloring pages that are easy to print and color, or even edit digitally. Keep reading to see all of our fun holiday printable coloring sheets!
Click each image to open a high-resolution version (suitable for digital coloring) or click the link below each image for a printable coloring sheet.
Bluey Coloring Page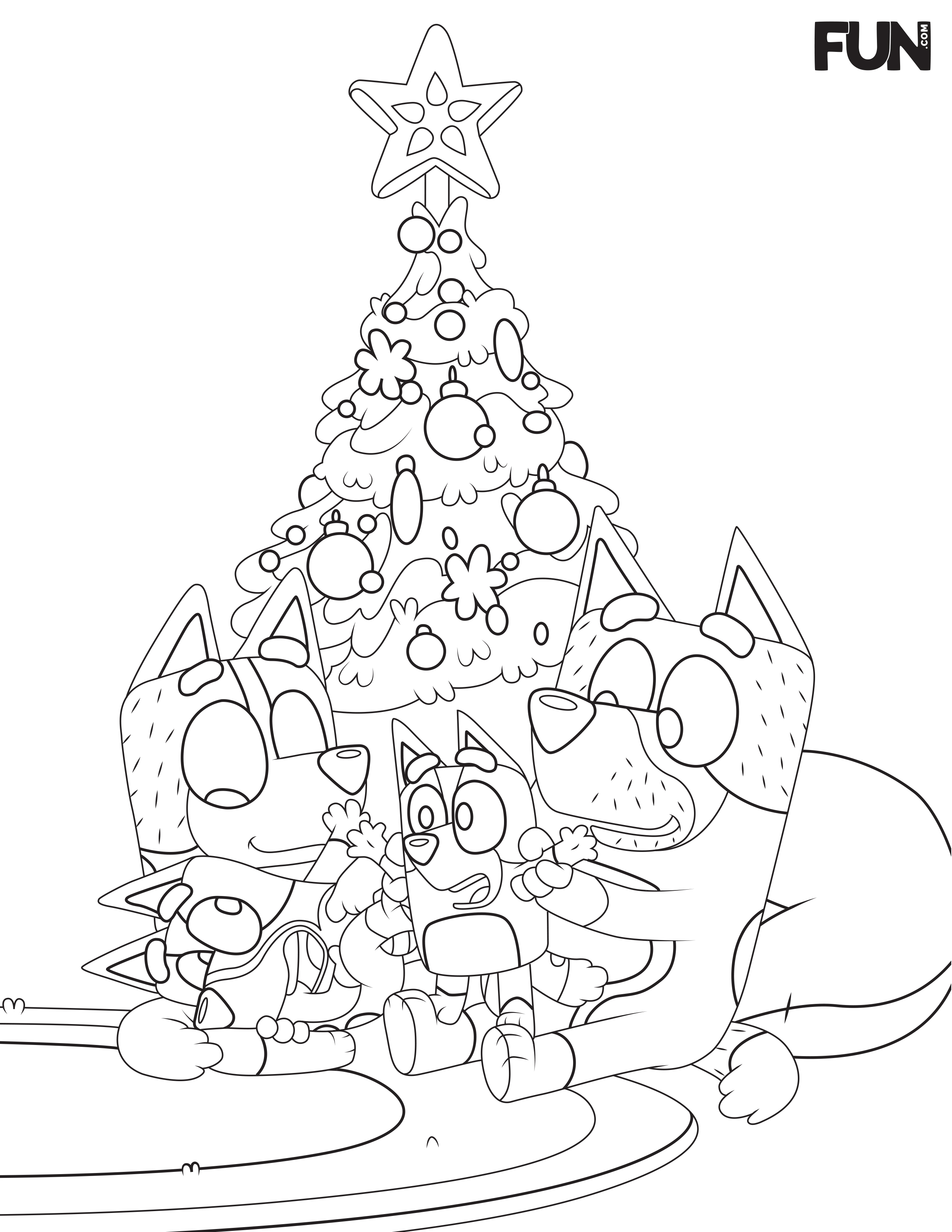 Have a Bluey Christmas!
The Mandalorian Coloring Page
This is the holiday.
Holiday Mandalorian coloring sheet
Black Panther Coloring Page
Christmas forever.
Holiday Black Panther coloring sheet
Minions Coloring Page
Take part in merry mayhem!
Holiday Minions coloring sheet
Proud Family Coloring Page
Merry Christmas, y'all!
Holiday Proud Family coloring sheet
Happy coloring! What kinds of activities did you do as a kid leading up to the holidays? If you can't get enough of our holiday arts and crafts, you may want to take a look at our other printable crafts on FUN.com.