Saga Legends Obi-Wan Kenobi Action Figure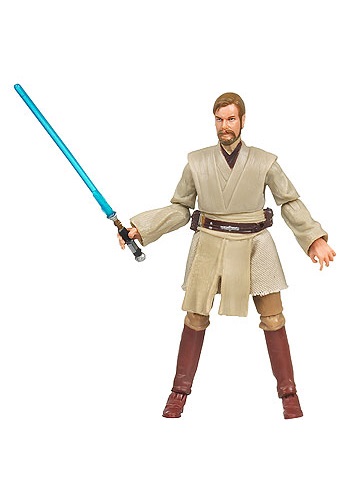 Sign Up
to be Notified When Your Size Is Available
This product is only available for sale in the United States and may limit available shipping options. This product cannot be shipped to any other country.
Product Description
With this Saga Legends Obi-Wan Kenobi Action Figure you can stage the duel between Obi-Wan Kenobi and Anakin Skywalker on the volcanic world of Mustafar. That duel caused the severe injuries that led to Skywalker's final transformation into the half-cyborg Darth Vader. The climactic battle set the stage for all of the future events in that galaxy long ago and far, far away!
4" tall action figure is fully poseable

Lightsaber snaps into figure's hand
Action Figure

Lightsaber

3 Blaster Pistols

2 Blaster Rifles

EMP Launcher
There are no reviews for this item yet. Be the first to write a review!