Video Game Gift Ideas
Do you have a gamer in your life? If so, you're probably thinking, 'Hey! I'll get them that new game for the holiday!' And, immediately after that, you're thinking, '… They already probably got that themselves.' We understand your frustration! But, have no fear. We have compiled a whole bunch of great video game gifts for kids and adults alike. If you're hunting for the perfect gift idea for gamers, here you are!
Whether you're looking to bring the fun of the game out of the TV and into the real world with an epic costume or looking to deck out your den so it looks like your favorite game, you're sure to find just the thing to make you smile. So, leap like Mario into these epic video game collectibles and toys and level up your gift-giving!
Video Game Clothing
Of course, if you'd rather be able to wear your fandom on your sleeve, you cannot go wrong with some video game outfits that everyone will love. From socks and shirts to pajamas, hats, and everything else, you can not only fit in perfectly at any convention but you can also carry all your love for gaming along with you on any excursion. Find an amazing look for a loved one and then grab one for yourself, too!
Super Mario Suits
We tend to think of Mario wearing his classic red and blue. But it turns out that when you have the right power-ups, he can appear as just about anything! That's true for several video game characters, in fact. So, if you are looking to upgrade a business look with some 8-bit magic, take a look at these video game suits, featuring Super Mario Brothers, Pacman, and more!
Video Game Costumes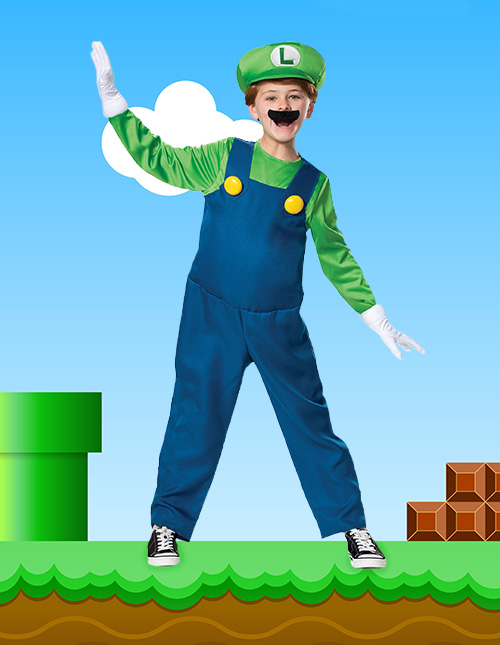 Do you love channeling your favorite video game wherever you go? If so, how about stepping fully into the role? Whether you want an epic Halloween costume or you plan on strutting your stuff at a convention—even if you want to game in style—a video game character costume is the perfect solution. We have options for gamers of every age, so create a group look today!
Video Game Outfits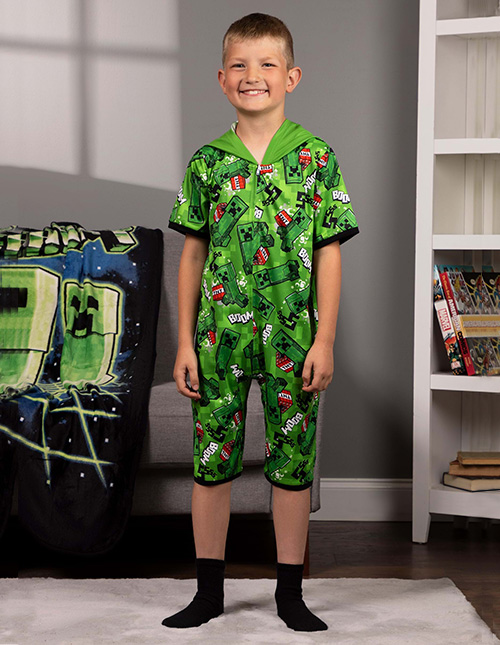 Video games are enjoyed by a ton of kids, but they are popular with grownups, too! Thanks to VR and mobile games, everyone can get in on every level of the fun. That's why we have video game clothing for kids and adults alike. Pick out matching outfits for an adorable video game holiday picture or let everyone show off their favorite game and see who wins more grins.
Video Game Backpacks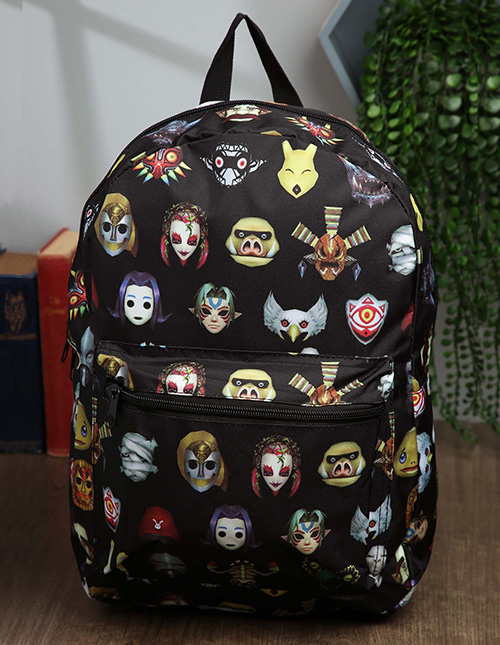 When your tyke is out for school or you're heading out, whether for work or fun, make sure that you don't leave home without your most important things. A backpack is the perfect way to keep it all together… so why not have a video game-themed backpack, too? From Plush Backpacks to Mini Totes, you're sure to find one to level up your game (and carry your console).