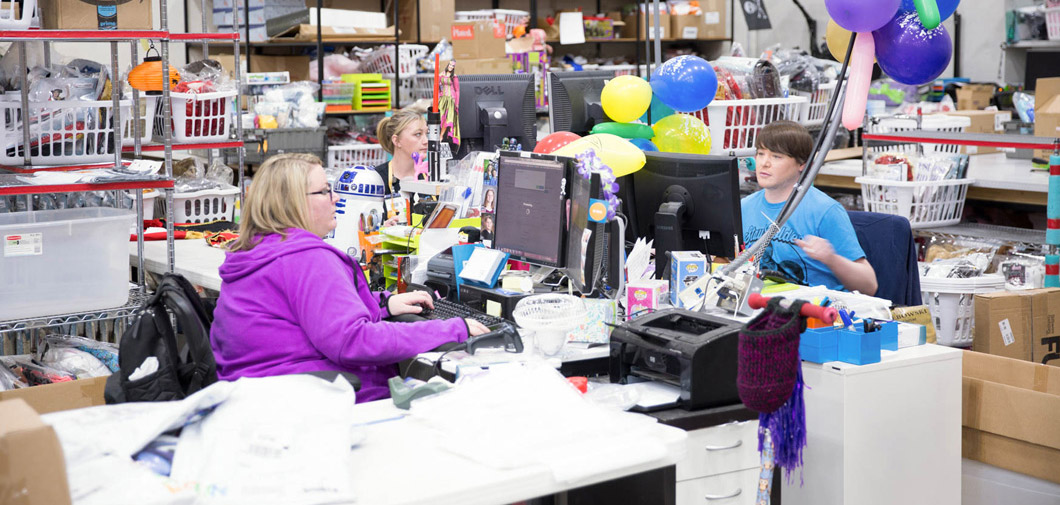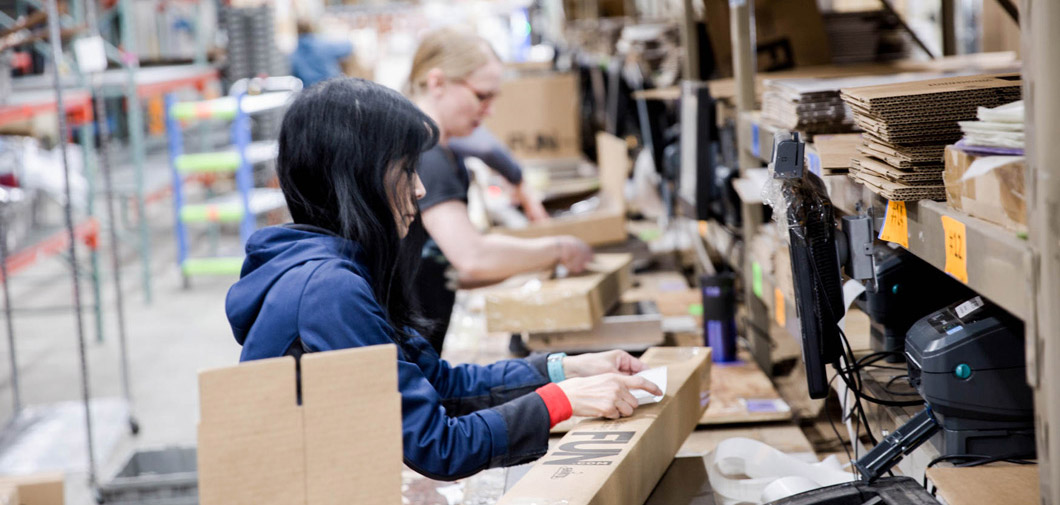 Warehouse & Fulfillment
Giving people what they want (and what they ordered).
If we don't get our products in and out of the building, we wouldn't have anything to sell. If we didn't have anything to sell, we wouldn't have any work to do. If we didn't have any work to do – we wouldn't have any work to do! That's not good! Thankfully, our warehouse teams are on the case. It all starts off in Receiving, where we schedule our deliveries and check in every item that comes through our loading dock doors.
From there, everything gets moved over to our Inventory team. They make sure that each product has a home somewhere in our warehouse. Sometimes it's up real high, so hopefully you're not afraid of heights. Finally, our Shipping team gets called into action whenever a customer places an order. They are the ones who ensure that our customers get the items they wanted when they wanted them.
Available Jobs in Warehouse & Fulfillment
Full-Time Positions
There are currently no jobs available.
Part-Time Positions
The following positions are accepting résumés for immediate hire.
Does riding a scooter cart around all day sound like fun to you? How about being surrounded by costumes, shirts, gifts, toys and more? If so, this might be the place for you! Fun.com is the home of HalloweenCostumes.com and, of course, Fun.com. We sell a whole bunch of things to a whole bunch of people around the world and we need someone to help us with our thousands of daily orders!

We are looking for an energetic, enthusiastic and awesome individual for our Shipping Department! You'll be riding around picking orders, packing them up and sending them out to our customers. You'll remain active during your shifts in a fast-paced environment for most of the year and you'll help guide our seasonal employees during our peak season when things really pick up! Halloween to us is like Christmas to Santa and you're in charge of making sure everyone gets what they wanted!
Essential Duties and Responsibilities
Pick, pack and ship customer orders
Assist in leading an area of the department during peak season
Train an answer temporary staff questions during peak season
Sort orders to multiple carriers
Maintain a clean and organized department
Keep an adequate supply of shipping materials on hand at all times
Offer suggestions for improvement
Other duties as assigned
Requirements and Skill Sets
High School Diploma or Equivalent
Experience setting and meeting goals
Strong verbal and written communication skills
Ability to understand and follow safety procedures
Able to move, lift, carry, push, pull and place objects weighing up to 50 pounds without assistance
Able to reach overhead and below the knees, including bending, twisting, pulling, and stooping
Able to stand on your feet for the duration of a shift
Maintain punctual, regular and consistent attendance
Ability to work evenings until 7pm, and/or weekends, as needed
Wage - $12 / hr

On-Call Positions
There are currently no jobs available.
Contract Positions
There are currently no jobs available.