Are you looking for a bag that's anything but ordinary? Find something extraordinary like these nerdy purses, geeky backpacks and other licensed bags! You can find shaped bags that look like some of your favorite characters, cute bags with all-over printed designs, and many other fun styles. Whether you're shopping for yourself or someone that has an ever-growing collection of purses and bags, you're not going to want to miss out on any of these geek bags! You can find Danielle Nicole purses, Loungefly bags, Irregular Choice items and other fan favorites to fill your closet. Keep reading to see what you can snag online at FUN.com!
Mini Backpacks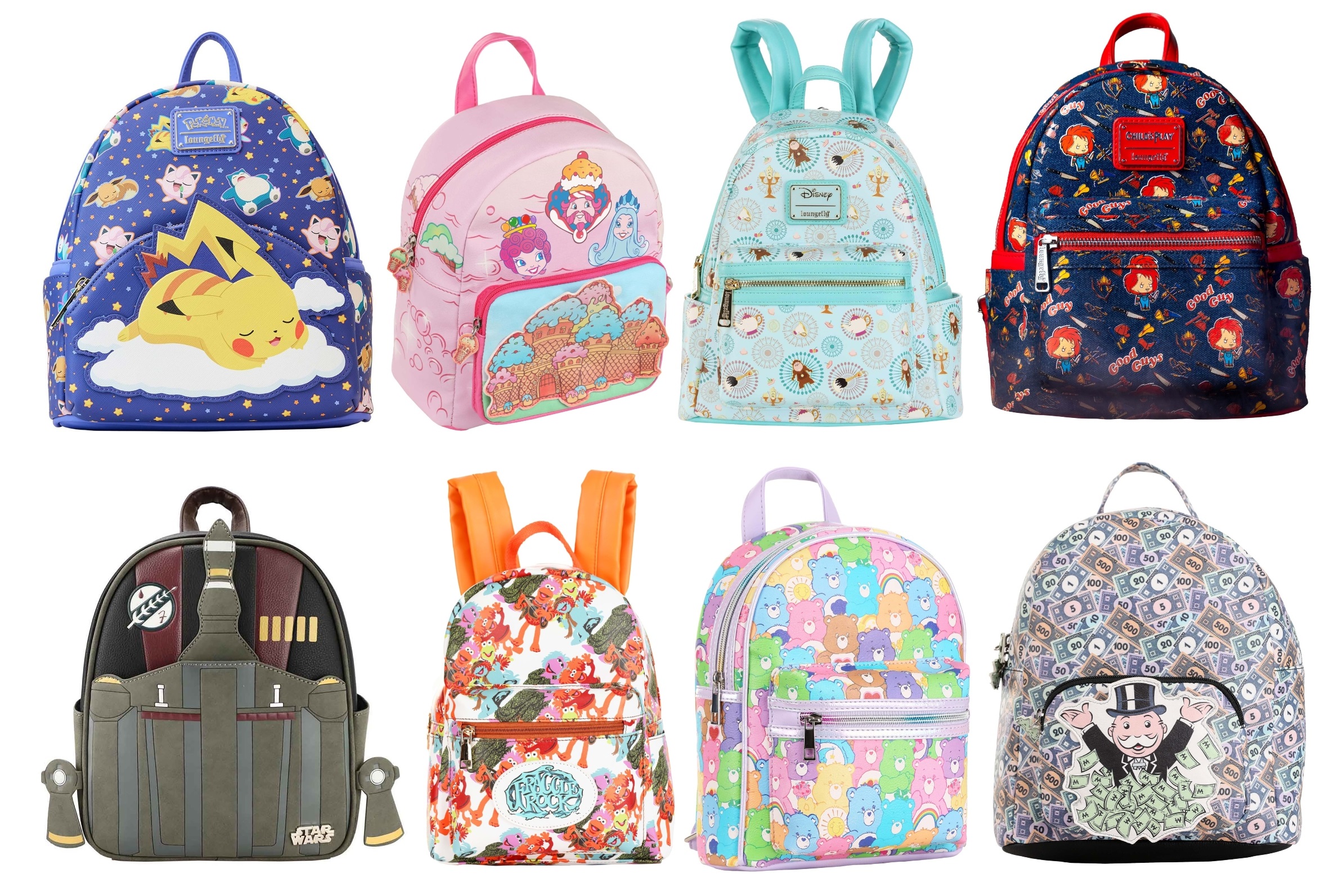 There are so many cute mini backpacks that it's hard not to scoop them all up! Most minis will have a main compartment and a front pocket that's perfect for keeping your keys and phone separate from your other items. These little backpacks aren't really meant to be school bags, but they are perfect as casual purses! They are also great for walking and small hikes so you can take your essentials and a few snacks. With so many prints and colors to choose from, they're fun to coordinate with your own personal style. Wear neutrals or denim mixed with some poppy colors, and you'll be spreading those geek chic vibes in no time!
Character Mini Backpacks
Sometimes referred to as cosplay minis, these cute Loungefly bags will make it look like you're carrying your favorite characters along with you! It doesn't matter whether you want to take one shopping around town with you or if you want it as a swag bag for your next convention—you're sure to make people smile when they recognize these characters on your bag! The best part is when the front pocket becomes part of the design, whether it's Vanellope's sweatshirt pocket, a purse swiped by a niffler or even a letter from Hogwarts. Also, how cool would it be to use your bag as part of your costume on Halloween? The possibilities are endless!
Nerdy Wallets
The best nerdy wallets take care to balance both form and function. Whether you're hunting for a passport wallet or a flip wallet, these novelty wallets will have enough space to hold your cash and cards while also looking super cool. We have licensed wallets with more subtle designs, such as the Disney logo wallet and the Witcher wallet, but don't be shy to go all out with an Up wallet featuring the famous balloon house or a Tracer wallet that reminds us of the Overwatch character's bomber jacket. Pulling out one of these exceptionally nerdy wallets might just make your cashier's day!
Shaped Purses

These novelty purses are meant to be seen! Shaped purses take conventional purse styles and turn them on their heads, and we love them for it. Do you want a sparkly food purse shaped like an avocado? What about a Grogu purse shaped like the child himself? Even something as ridiculous as Pennywise holding a huge handful of balloons can be a cool purse idea. There's even a pin purse (also called an ita bag) shaped like the Death Star from Star Wars, and we're here for it. If you're looking for funny purses, you're going to want to check out all of our shaped bags!
Fun Crossbody Bags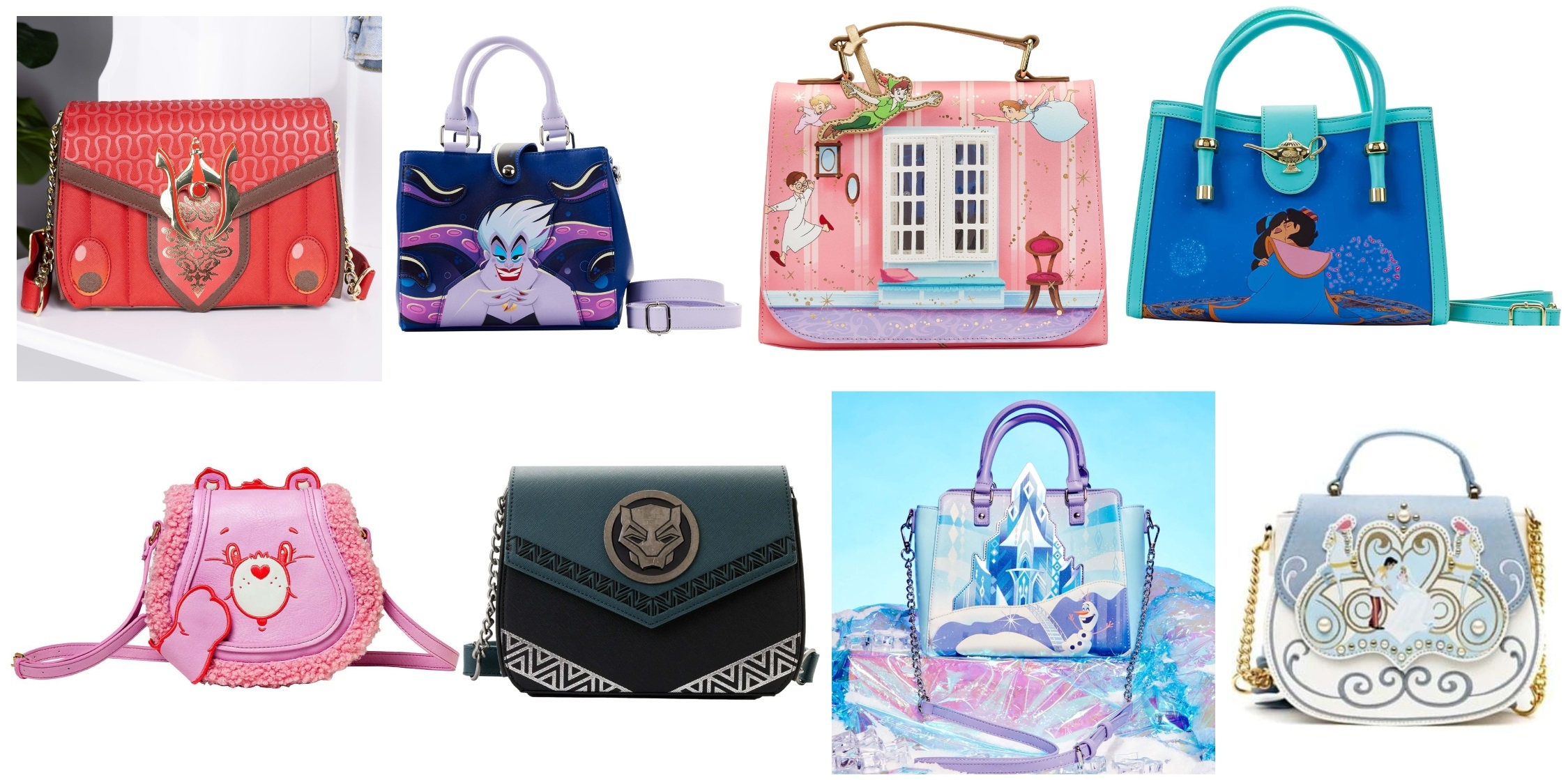 Unlike regular handbag purses, crossbody purses include a long strap that you can sling over your shoulder to remain hands-free. These convenient purses are great options to take with you when you plan to be out and about, whether you're shopping, running household errands or getting a bite to eat. Of course, you're not going to find normal bags here at FUN.com—we love crazy purses with patterns, embroidery and glitter! (And, of course, our favorite pop culture references.) These fun purses are sure to make you stand out from the crowd!
Unique Tote Bags
Reusable tote bags are so useful that it's always good to have a few on hand. Whether you're running to the library or the farmer's market, if you know you're going to need to bring your own bag, bring a tote along! You can also find other uses for these bags, such as present bags, to cut down on wrapping paper waste or even as hanging storage bags in your closet. Anyone looking for practical gifts should consider a tote bag!
Geeky Backpacks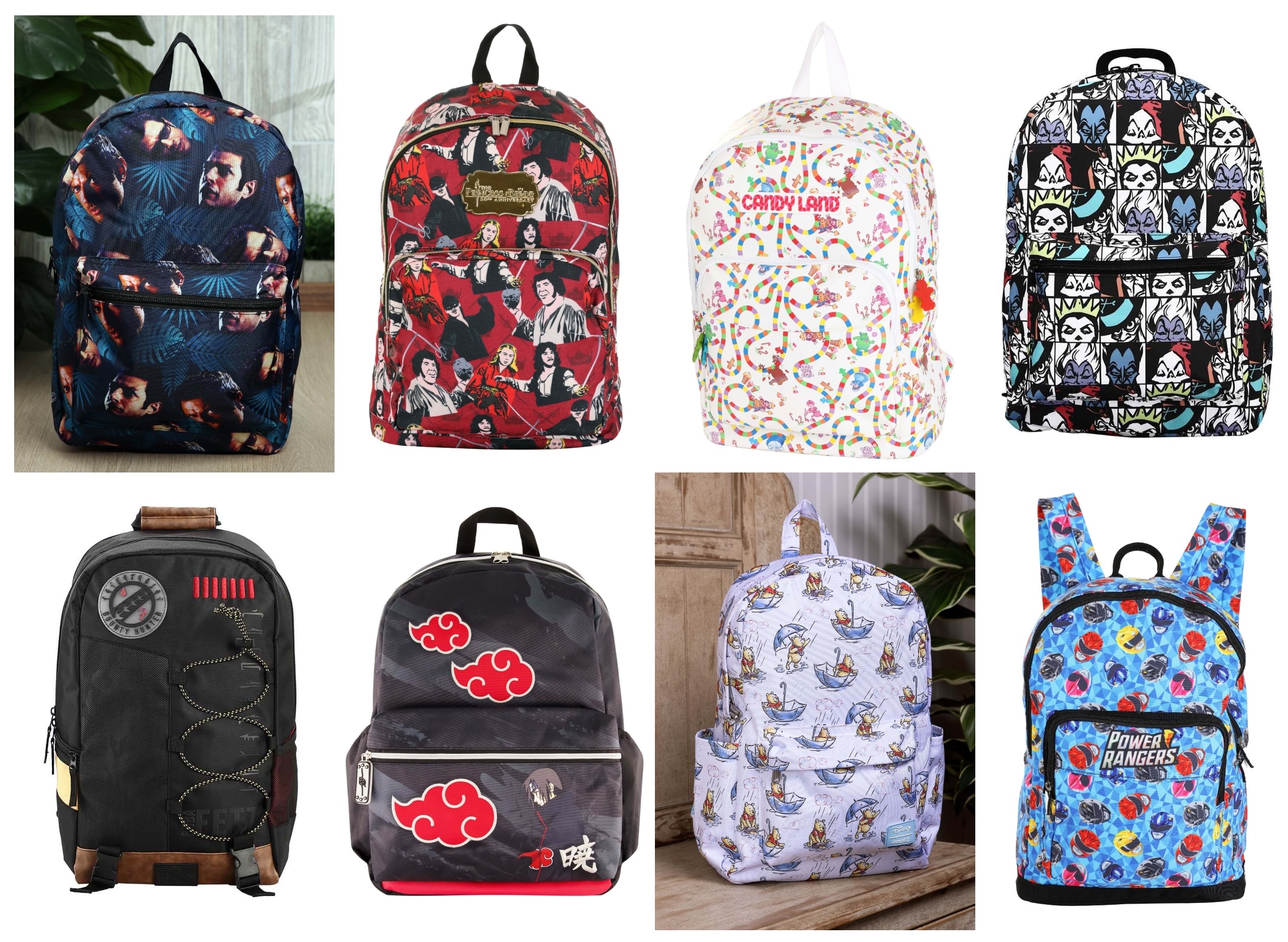 Backpacks are typically made with sturdy canvas construction so they can easily hold a full load of books. However, they're also great for hiking, day trips and more! There are plenty of awesome yet functional book bags like these backpacks here. Superheroes? Got it. What about movies? Oh yeah! You can even get a crazy backpack with Jeff Goldblum's face on it if you want to stand out. Fun backpacks like these may make getting out the door to go to school just a little bit easier.
Fun Fanny Packs

If you plan on popping out of the house with only your phone and keys, fanny packs are great to have with you! Perfect for jogs and walking the dog, we have some fun fanny packs that you'll want to keep with you wherever you go. Be a little cheeky with a Camp Crystal Lake fanny pack from Friday the 13th, or save your hands with one of our superhero fanny packs. While they might never be the height of fashion, they sure make up for it with functionality!
Other Unique Bags

There's much more to bags than purses and backpacks, so here are a few more unique bag ideas! A licensed duffel bag can get you more excited for school sports or a trip to the gym, while a Newt Scamander suitcase is both exceptionally nerdy and stylish. There's even a Care Bears pet carrier bag that shows your furry friends that you care-a-lot about them.
Have you found the perfect bag yet? Are there any styles that you're hoping to see? Let us know what you're interested in seeing in our online store! Don't be shy and check out our other bags and backpacks if you're still on the prowl for the perfect purse. You just might find what you're looking for!